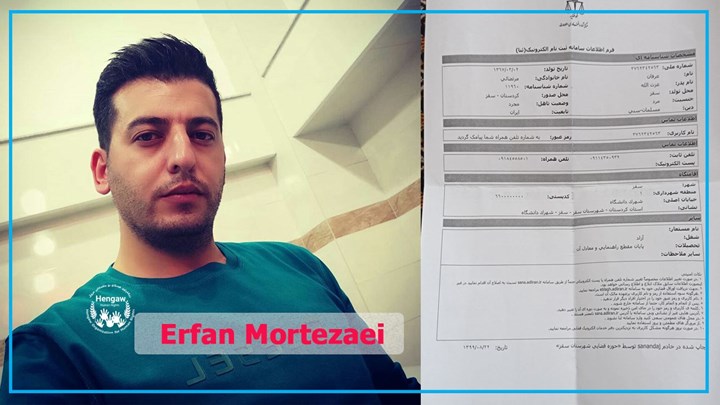 Hengaw: A Kurdish citizen from Saqqez district of Kurdistan province in Iranian Kurdistan , who was detained last week by the security services of the Islamic Republic of Iran, was temporarily released on a bail from prison.
According to a report received by Hengaw Human Rights Organization, on Sunday, November 15, 2020, a 32-year-old kurdish citizen identified as Erfan Mortezayi ,from Saqez was temporarily released on bail of 150 million Tomans ( $6000) after 4 days in detention.
According to an informed source, Erfan Mortezayi , who was detained on Wednesday (November 11th) by the Iranian Intelligence Service Saqqez , has been charged by the Iranian court with collaborating with the Kurdistan Freedom Party(PAK), collaborating with the Komala Party, and illegally departure from the country .
Erfan Mortezayi, was a member of the Kurdistan Freedom Party (PAK) for several years and later a member of Komala, returned to Saqqez in March 2019 after leaving the party and was detained for 4 days by the Iranian Intelligence Service .
This Kurdish citizen was detained again later in June and was temporarily released on bail after 4 months in detention