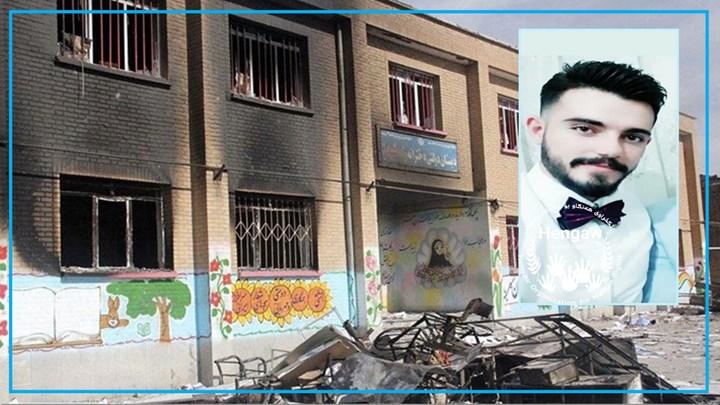 Hengaw: A Kurdish citizen from Urmia of west Azerbaijan province in Iranian Kurdistan has been sentenced to prison by the judiciary of the Islamic Republic of Iran.
According to a report received by Hengaw Human Rights Organization, on Tuesday, November 24, 2020, a Kurdish citizen from Islamabad neighborhood of Urmia, identified as Ehsan Abdizadeh, 25-year-old , was sentenced to 6 years and 6 months in prison by the First Branch of the Provincial Islamic Iranian Court of Appeals.
This citizen, who had previously been sentenced by a Iranian Islamic court in Urmia to 24 years in prison and 74 lashes, was charged with participating in the destruction and incitement of governmental property, causing riots and disturbing public order, insulting the government officials and wasting government documents by burning And harassment in the Court .
His sentence was later reduced to 6 years and 6 months by court of appeals .
Hundreds of residents of Islamabad neighbourhood in Urmia on Monday (October 23, 2017 ) protested against the rape of a 12-year-old Kurdish girl by the caretaker of Rah-e Shohada School. Iranian Security forces and anti-riot police stormed at the protesters , tens of them were detained and 11 were wounded .
During the protests, protesters also set School and the Basij base in the Quds Mosque on fire .
On Wednesday, August 29, 2018, the trial of 34 Kurdish protesters against the rape committed by caretaker of the Rah-e-Shohada school in Islamabad neighbourhood of , Urmia, was held in Second Branch of Urami's General Court and they were sentenced to a total of 503 years in prison, 1180 lashes and 27 Million Toman ($1100) fine.