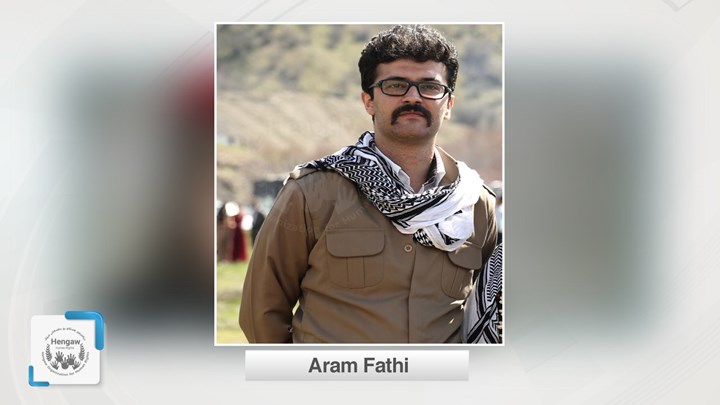 Hengaw: Aram Fathi, a Kurdish poet, and novelist from Marivan, has been arrested by Iranian security forces and taken to an unknown location.
According to a report received by Hengaw Human Rights Organization, on Thursday, June 17, 2021, Iranian security forces raided the home of Aram Fathi, a well-known poet, writer, and civil activist from Marivan, and arrested him.
According to a relative of Fathi's family, the forces detained Fathi without a warrant, claiming that they had a court order.
The source, who did not want to be named for security reasons, said that after Aram Fathi was arrested, security forces searched his home and confiscated his personal belongings, such as his laptop and mobile phone.
The reason or reasons for the arrest of this Kurdish activist and the charges against him are still unknown.
Aram Fathi has been summoned and detained several times by Iranian security agencies in recent years.