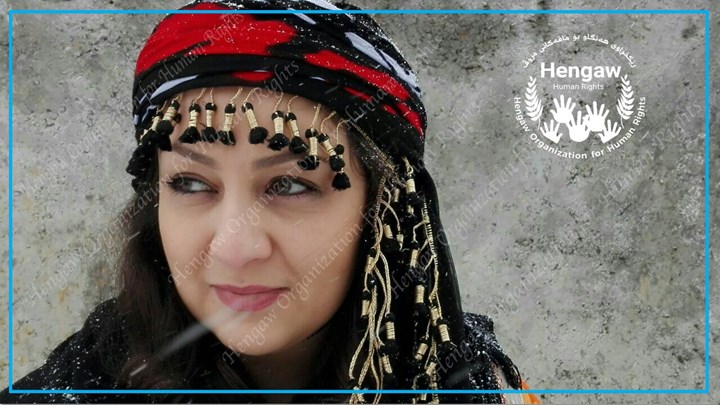 Hengaw : One of popular Kurdish scholar and director in Kalar-dasht (Mazandaran province) arrested by Intelligence forces of Islamic Republic of Iran and transferred to unknown place. There is no reliable and certain information about her destiny.

According to a report obtained by the human rights organisation, Hengaw, 18th November IRI's intelligence forces invaded to personal house of mozhgan Kavousi, then she arrested by them illegally.

A close resource to Mojgan's family confirmed that she is under arrest of IRI's intelligence forces and also her family have no accurate information about her safety, in addition, they fellow up the condition of their daughter but they did not receive any respond from IRI's Intelligence forces.

Mozhgan Kavousi in her last two Instagram posts shared several pictures of current protests in Kurdish region of Iran (Marivan and Javanroud) and made "silence is treason" Hashtag. Mojgan Kavousi published several articles about Kurdish language and made short documentary (Hiwa documentary) in 2017 about Kurd's assimilation in Kalar-dasht.

Also, she translated Aref Qurbai's book (Iraqi Kurdish writer) in Persian, that is about Kurd's genocide by Sadam Al-Hussein and story of the last surviver of a Kurdish family.