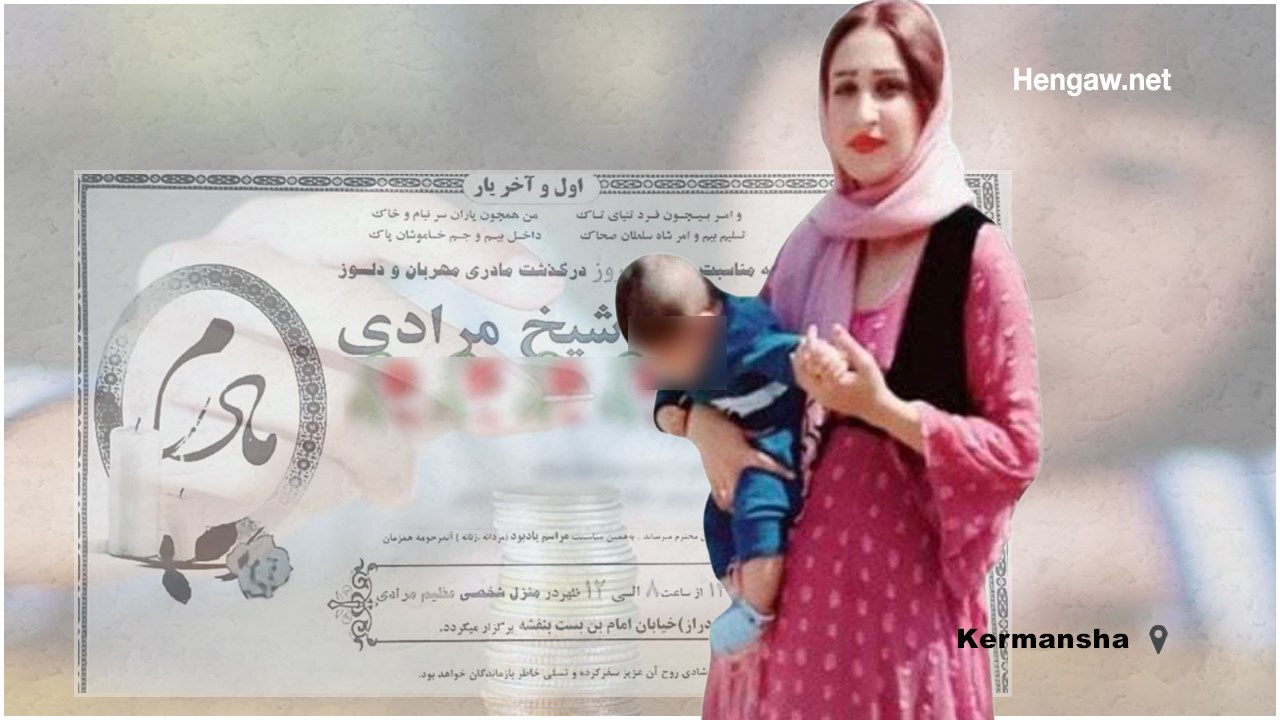 Hengaw: Monday, May 16, 2022

Three weeks ago a young girl named Sita Sheikh Moradi, 17 years old, married and mother of one child, set herself on fire in Kermanshah due to family problems.

According to Hengaw, Sita Sheikh Moradi, a resident of Daradrezh district in Kermanshah, poured alcohol over her body because of family problems and then set herself on fire. She was taken to the hospital and succumbed to her injuries.

A source close to Sheikh Moradi's family told Hengaw that Sita Sheikh Moradi was married when she was 15 and had a four-month-old child.