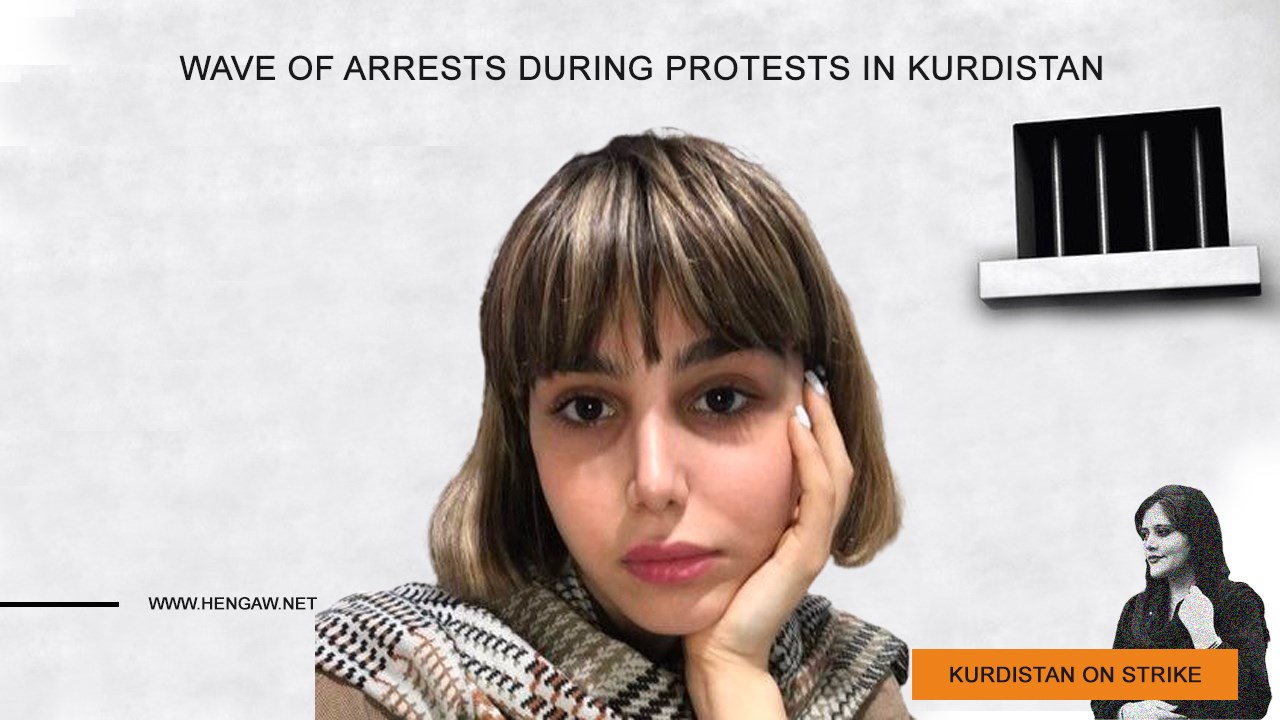 Hengaw: Thursday, November 3, 2022
Nazila Maroufian, a Kurdish student and journalist from Saqqez, Kurdistan province, and an employee of the "Ruydad 24" news outlet, was arrested by Iranian security forces in Tehran on Sunday, October 30, 2022.
This journalist, who used to work in "Dideban-e Iran" media, has been transferred to Ward 209 of Evin prison.
Nazila Maroufian was arrested at the house of one of her relatives, and while being transferred to Evin Detention Center, she informed her family through a telephone call.
In recent days, several journalists and media activists have been arrested by Iranian security and intelligence agents, and they have not explained the reasons for any of these arrests.
Parallel to the increase in the scope of protests, media activists inside and outside the country have been under more pressure and have been threatened by Iranian security and intelligence institutions.
These efforts, in addition to forms of kidnapping, detention, and torture, include threats to the lives of media activists, and the history of the Iranian Islamic Republic in this field has increased public concern about the situation.