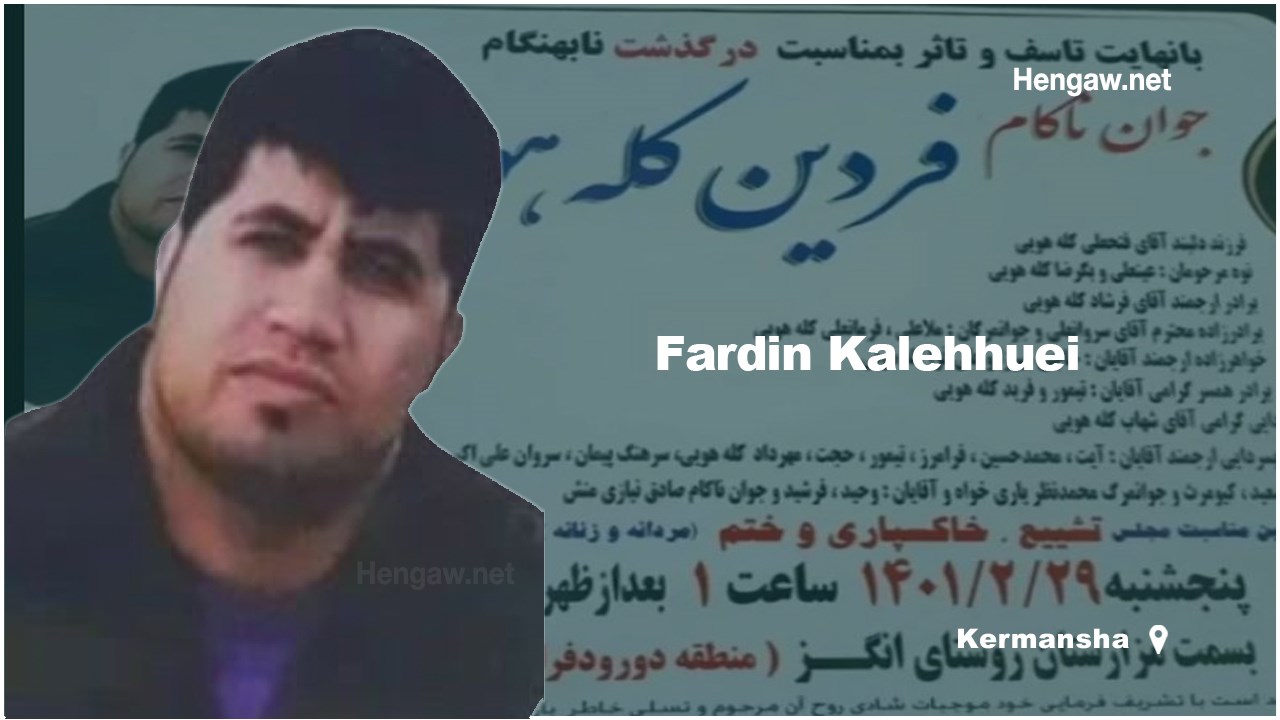 Hengaw: Tuesday, June 21, 2022
The death sentence of a Kurdish citizen from Kermanshah identified as Fardin Kaleh Houyi, 30, was carried out on Wednesday, May 18, 2022, in the central prison of this city, and the news of it has not been reported in the media yet.

According to a report received by Hengaw Human Rights Organization, Fardin Kaleh Houyi from "Dorudfaraman" district in the central district of Kermanshah, has been arrested in 2018 for the murder of three members of a family and sentenced to death by the judiciary of the Islamic Republic of Iran.

The news of Fardin Kaleh Houyi's execution has not yet been announced by the state media, and Hengaw is the first source to publish it after a month.