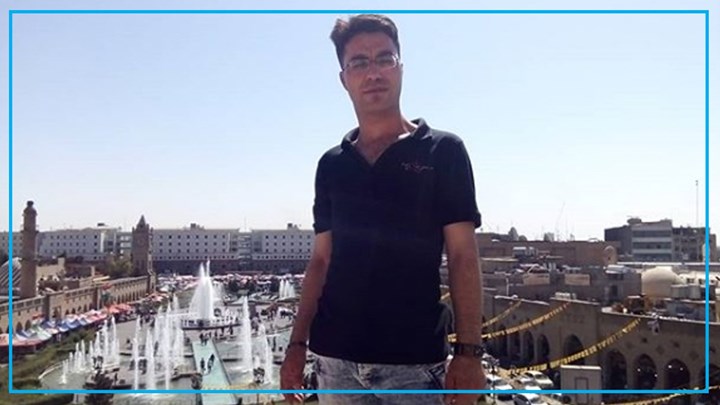 Hengaw: A political prisoner in Urmia prison who had gone on hunger strike again during the past few weeks, set himself on fire in the prison's corridors.

According to the report received by Hengaw Organization for Human Rights, on Sunday, October 18, 2020, Adel Mokarram, a political prisoner in Urmia central prison set himself on fire in front of the judge and the prison principal.

An informed source from Urmia prison said that Adel Mokarram's right leg got burned severely. As a result of not getting the prison authorities' promises after going on a hunger strike, he set himself on fire.

This source continued that Adel Mokarram was transferred to solitary confinement without receiving any medical treatments.

Adel Mokarram had gone on a hunger strike on October 4, 2020, to protest his 10-month detention without any judicial decision on his case and he ended the srike after three days for he was promised to get his requests being done.

Adel Mokarram, 30, was deported from Turkey to Iran through Khoy borders, West Azarbaijan Province, on December 2019, and was detained for 20 days in Ettelaat detention center (Iran Intelligence Service) in Khoy and was investigated. Then he was transferred to Khoy prison. Finally he was transferred to Urmia prison and after 10 months the judiciary has not made any decisions on his case.

Adel Mokarram was trialed on September 3, 2020, by the second branch of the revolution court presided over by judge Shekhlou and was convicted for membership in a kurdish party and illegal departure from the country.

Adel Mokarram was a member of the Democratic Party of Kurdistan previously and had gone to Turkey on 2019 summer to get refugee asylum.