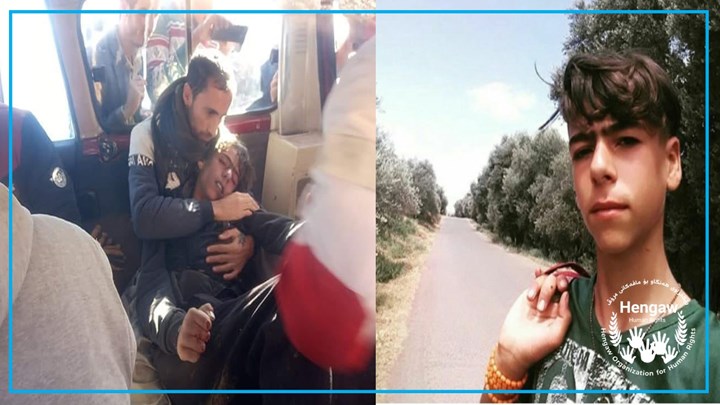 Hengaw - The corpse of a 14 years old Kurdish Porter(commonly known as Kolber in Kurdish)from Marivan found out after four days searching in Tah-Tah border heights located in Sarw-Abad.

Based on reports received by Hengaw Organization for Human Rights, after four days searching for the corpse of "Farhad Khosrawi", a 14 years old Kurdish Porter from "Ni" village - Marivan district, his corpse found finally out by voluntary local people on Friday 20th December 2019.

Throughout the last four days, thousands of local people had tried to find the corpse of Farhad.

On Tuesday 17th December, Farhad along with some other Porters had lost the way due to the heavy snow. In the same day the corpse of "Azad Khosrawi" (17 years old), brother of Farhad found out by local people and another Porter with the identity of "Hosein Karami" found out by people who are now under medical care.

In according to the statistics registered in statistical center of Hengaw Organization for Human Rights, From the beginning of 2019 until now, 7 underage Porters has been killed and one has been injured. Among all 8 cases 6 of them have been killed or injured by the direct shooting of Iranian military forces.

Moreover on the last 12 months, 14 Porters have been deaddue to frostbite in Kurdistan border areas.