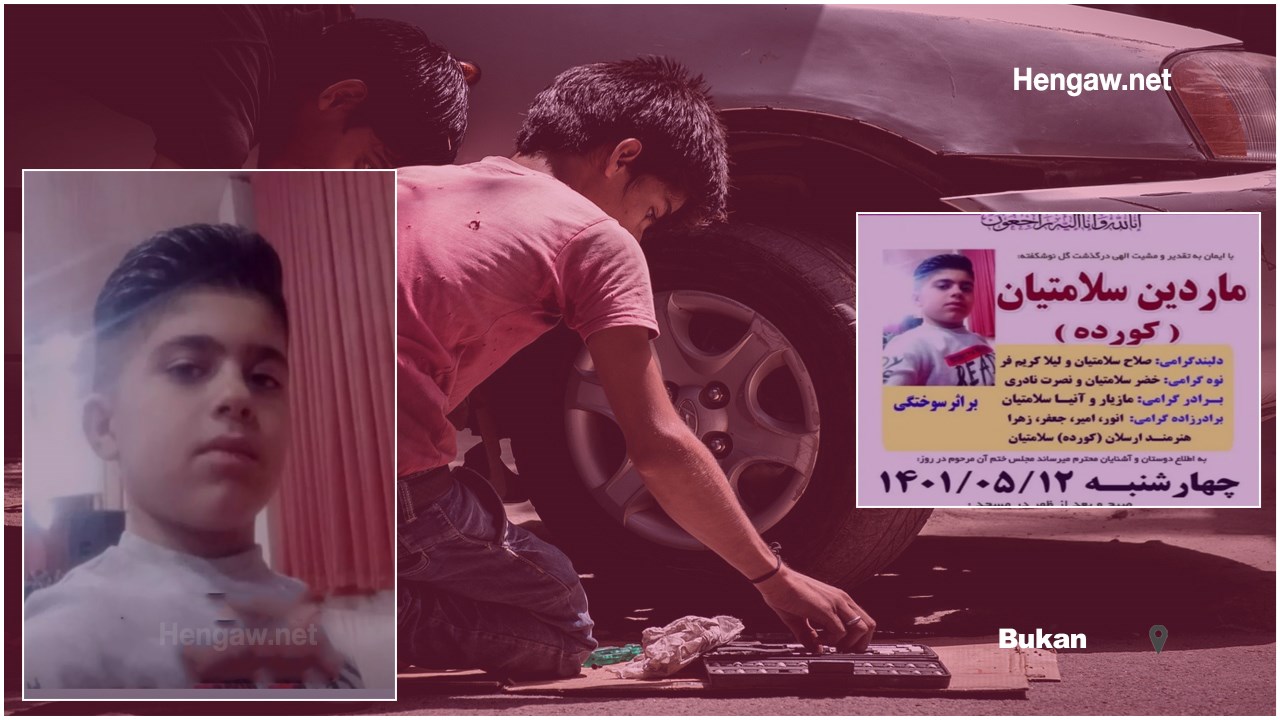 Hengaw: Tuesday, August 2, 2022
A 10-year-old labor child from Bukan identified as Mardin Salamatian, who was severely burned at work last week due to a fire, died on Monday, August 1, 2022, due to the severity of his injuries in a medical center in Urmia.

According to the report received by Hengaw Human Rights Organization, Mardin Salamatian burned, 85%, on Wednesday, July 27, 2022, along with his master workman identified as Zaniar Tehran, while working in an automobile repair shop located on Golzar St., Mirabad neighborhood of Bukan, due to a fire in the workplace.

Zaniar Tehran also suffered burns on 35% of his body and is currently under medical care.