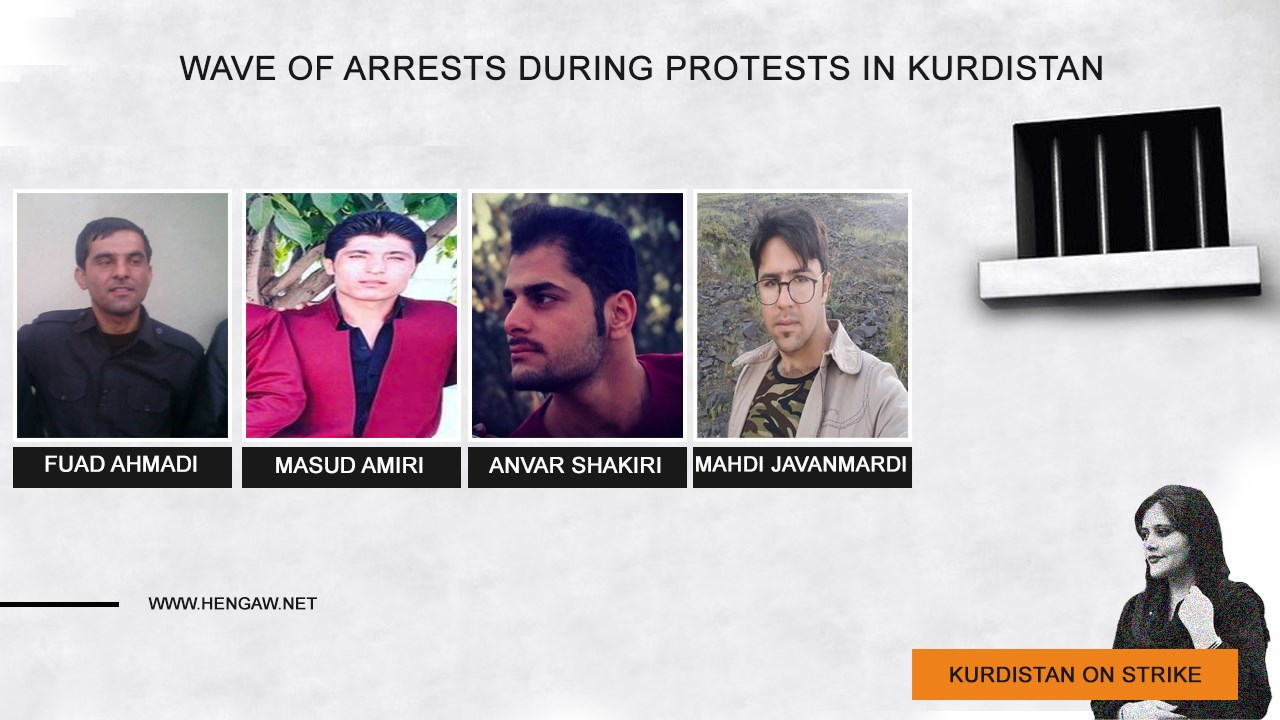 Hengaw: Thursday, September 29, 2022
Four citizens, Mehdi Jawanmardi, Fouad Ahmadi, Anwar Shakri, and Masoud Amiri, have been detained by security forces and their whereabouts are unknown.
According to the reports received by the Hengaw organization for Human Rights, on Monday, September 26, 2022, the security forces raided the home of these four civil activists in Dehgolan- Sanandaj province and arrested them.

According to Hengaw sources, there was violence involved in these four civil activists' detention.

The fate and whereabouts of these four citizens remain unknown.