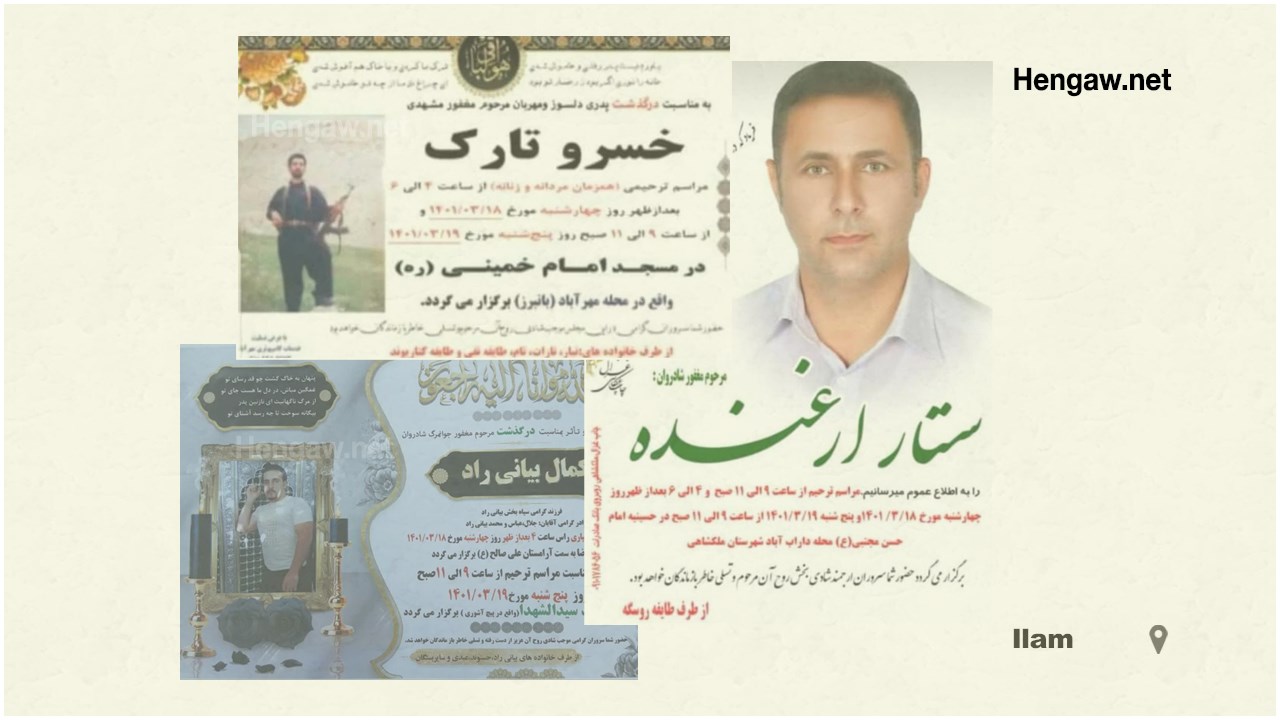 Hengaw: Friday, June 10, 2022

The death sentences of three Kurdish citizens identified as Kamal Bayanirad, Khosrow Tarek, and Sattar Arghandeh, accused of premeditated murder were carried out on the morning of Wednesday, June 8, 2022, in Ilam Central Prison.

According to the report received by Hengaw, Sattar Arghandeh, 44, from Malekshahi, was arrested 18 years ago on charges of premeditated murder. He was temporarily released two years ago and was arrested again later.

It is worth mentioning that Sattar Arghandeh is married and has two children. He had not confessed to the murder, and there was no evidence that he was a murderer. He was sentenced to death only on the basis of "the judge's personal knowledge".

Khosrow Tarek, 45, was from Malekshahi too and a resident of Ilam. He had been arrested and sentenced to death seven years ago on charges of premeditated murder.

Kamal Bayanirad from Ilam was arrested five years ago on charges of premeditated murder and sentenced to death by the judiciary of the Islamic Republic of Iran, and no further information is available on him.

The execution of the three Kurdish citizens in Ilam Central Prison has not yet been announced by the media and government sources.