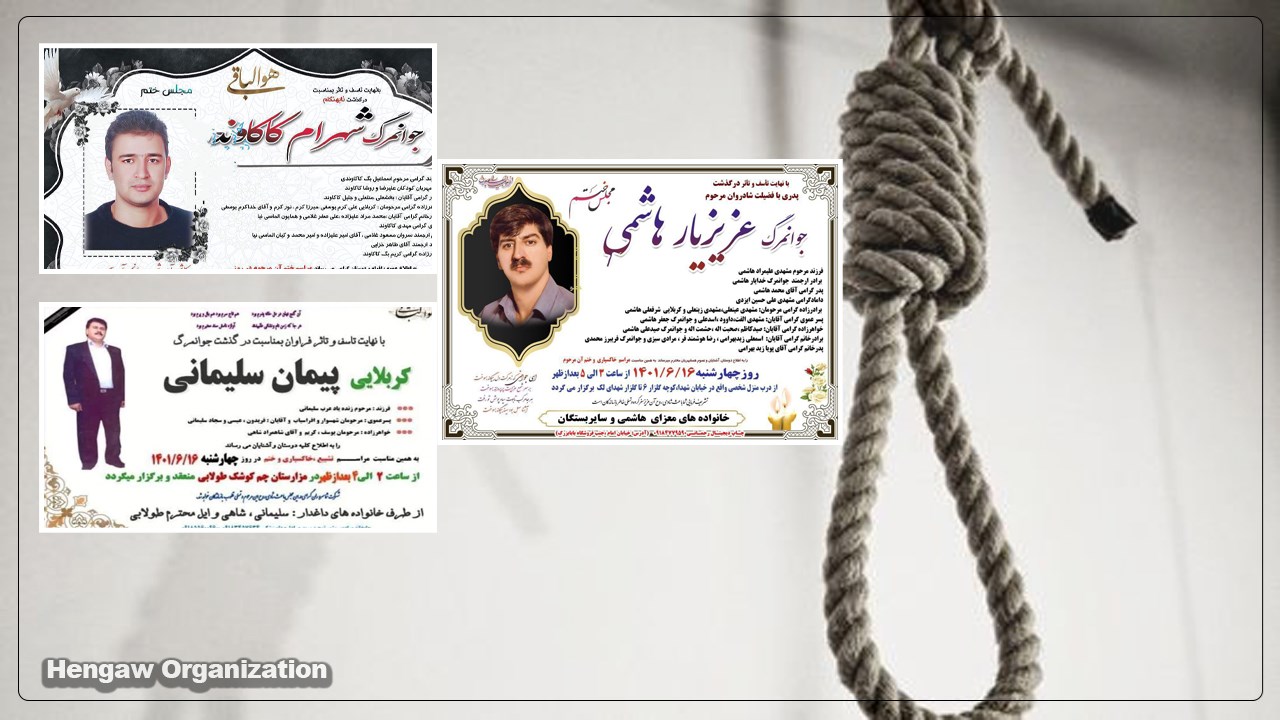 Hengaw: Tuesday, September 6, 2022
The death sentence of three Kurdish prisoners called Shahram Kakavand, Peyman Soleimani, and Azizyar Hashemi from the cities of Harsin and Kuhdasht were executed on Tuesday morning, September 6, 2022, in Karaj Central Prison.

According to the report received by Hengaw Human Rights Organization, Shahram Kakavand, 33, from Harsin, Azizyar Hashemi from Harsin, and Peyman Soleimani, 42 from Kuhdasht, were previously arrested by the security agencies and sentenced to death on charges of drug-related crimes by the judicial system of the Islamic Republic of Iran.

The three prisoners were transferred from Hall number 4 of Karaj Central Prison to solitary confinement of this prison on Sunday, September 4, to execute the death sentence.

Until the time of writing this news, the news of the execution of the three prisoners has not been announced in the government media.