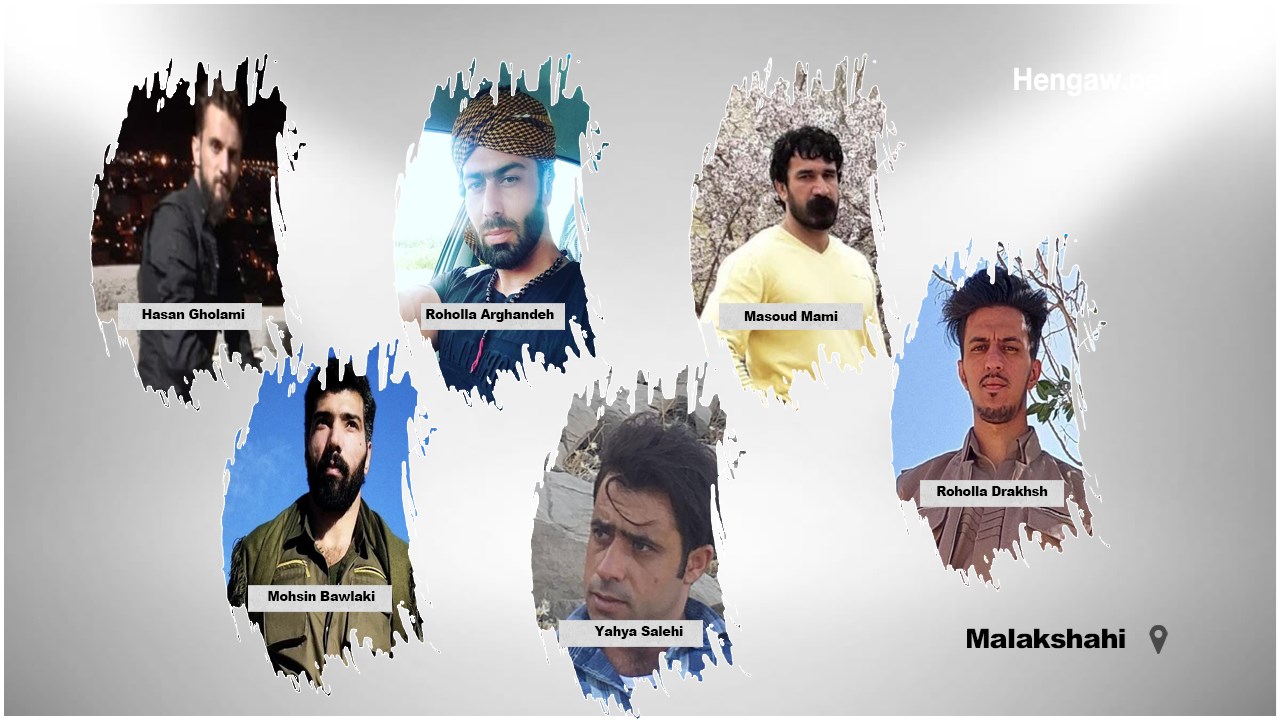 Hengaw: Saturday, May 21, 2022

In the past few days, more than ten citizens from Malekshahi in Ilam province, have been arrested by the intelligence services and transferred to an unknown location, whose fate and whereabouts are unknown.

Hengaw was informed that the people have been detained by security forces since Tuesday, May 17, after a number of Malekshahi youths rallied in protest of high prices and also in support of protests in other cities.

According to an informed source, Hassan Gholami, 30, and Mohsen Bavlaki, 31, were arrested by security forces on Tuesday, May 17, after a protest rally.

On the evening of Wednesday, May 18, several more citizens were arrested, five of whom have been identified for Hengaw as Ruhollah Arghandeh, 27, Yahya Salehi, 32, Masoud Mami, Jaber Mirzaei, and Ruhollah Derakhsh, 24.

According to the same source, these people were detained in their homes and severely beaten. Hengaw was informed that Ruhollah Arghandeh had been severely beaten, got a fracture in the chest, and was taken to hospital. However, at 2 pm on Thursday, May 19, he was taken from the hospital to an unknown location.

On Wednesday, May 18, at 9 pm, an unknown armed group fired at the Malekshahi police station and clashed with the forces stationed at the police station. Later, at 2 am, the Malekshahi Saderat Bank was set on fire, and at 3 am, another clash took place with the police.

In this regard, Delavar Al-Qasi Mehr, the police chief of Ilam, told state media on Thursday, May 19, that five people had been arrested in connection with Wednesday night's clashes.

Hengaw had previously reported that as a result of the clashes, at least seven security personnel had also been injured and moved to Ilam medical centers by two ambulances of Malekshahi Hospital.

Although the people have been detained for protesting against rising prices and chanting anti-government slogans, Malekshahi civil activists believe that security forces want to identify them as the cause of clashes with police and the burning of Saderat Bank. However, these people were detained before the conflict.

According to Hengaw sources in Malakshahi, In the past two days, the situation in the city has been completely militarized. Special Unit Forces have been deployed in the city, and plainclothes along with intelligence forces have searched many of the citizens' homes.

According to the sources, a large number of Malikshahi youths were forced to leave their hometowns for fear of arrest and took refuge in the nearby towns and heights.