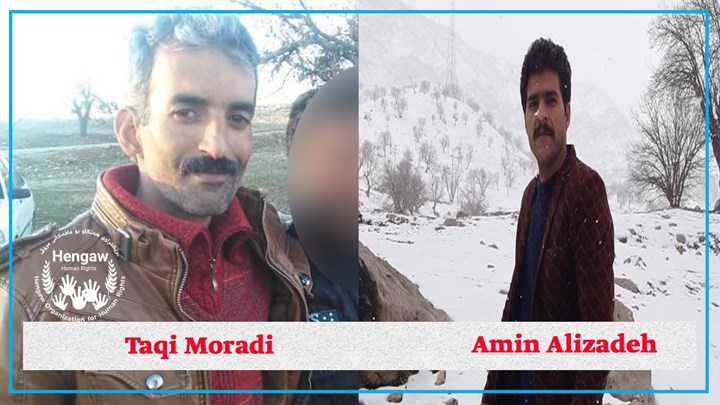 Hengaw: Two Gonabadi dervishes from Abdanan, Ilam Province, have been arrested by the security forces and transferred to Ilam central prison.
According to the reports received by Hengaw Organization for Human Rights, on Monday morning, October 3, 2020, the Ettelaat ministry forces (Ministry of Intelligent) arrested two Gonabadi Dervishes named Taqi Moradi, 36, and Amin Alizadeh, 31, in Abdanan. They have been transferred to Ilam central prison.
A close relative of the detainees revealed that Plain-clothes security forces (non-uniformed personnel) arrested the two Dervishes while they were at work.
They are believed to have been taken to serve their imprisonment sentence.
The two detainees were both construction workers.
Taqi Moradi had been sentenced to 10 years imprisonment in a previous trail. He has to serve 5 years of his imprisonment sentence. Amin Alizadeh has been sentenced to 7 years imprisonment by Abdanan revolution court. Both of them were charged for taking part in protests of Gonabadi Dervishes.
The two citizens from Abdanan were arrested on January 9, 2018, after the seventh Golestan event and were insulted by being forced to shave their hair and mustache by the prison authorities.