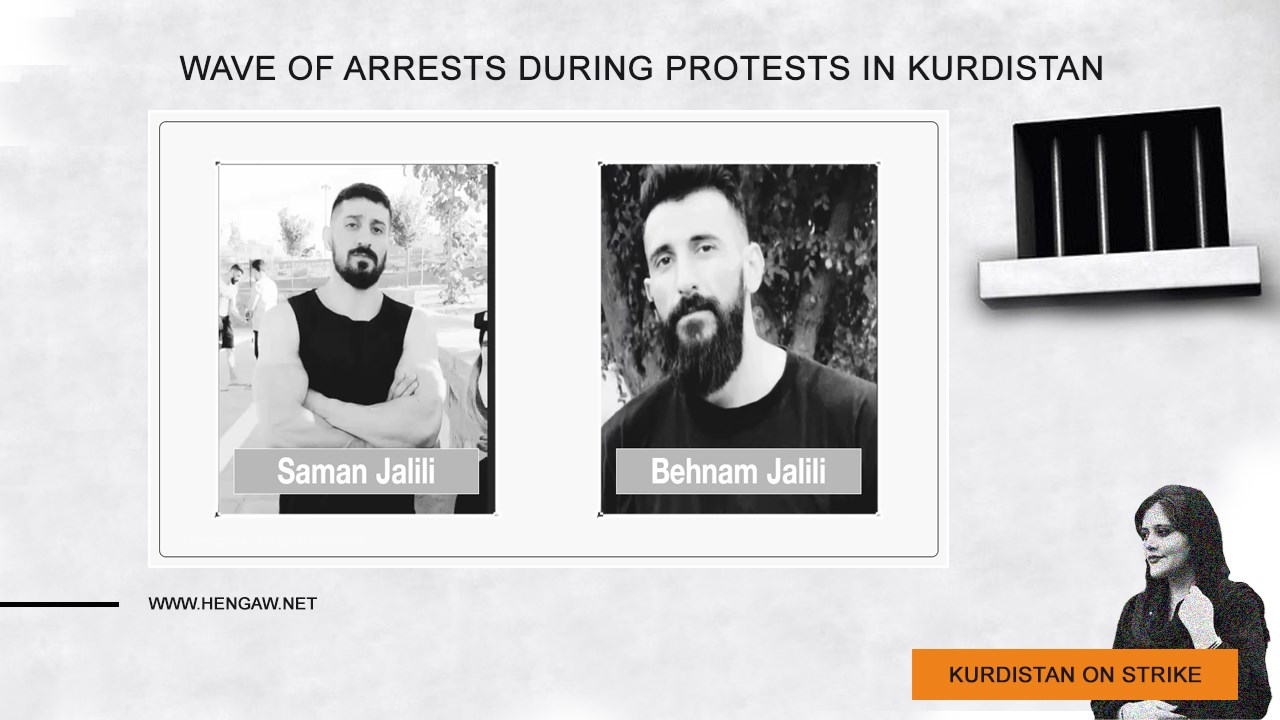 Hengaw: Thursday, October 6, 2022
Saman Jalili, 34, and Behnam Jalili, 30, are two brothers from Bukan who were forcibly detained by security forces around three weeks ago. Their whereabouts are unknown.

Hengaw Organization for Human Rights received a report confirming that on Tuesday, September 20, 2022, scores of Bukan Intelligence Department agents stormed the two brothers' sports club and detained them.

"While holding these two brothers, who are skilled parkour performers, the intelligence department's agents utilized force, beating them with batons," an informed source told Hengaw. This source added, "The forces have destroyed several sports club equipment."

The two well-known athletic brothers from Bukan have been detained for over two to three weeks now, and despite the continued attempts of their family to find out more about what transpired and where they were detained, no specific information has been released.

In this regard, one of the Jalili family's relatives informed Hengaw that the two brothers' detention was because of their support for recent demonstrations against the state murder of Kurdish woman Zhina Amini.