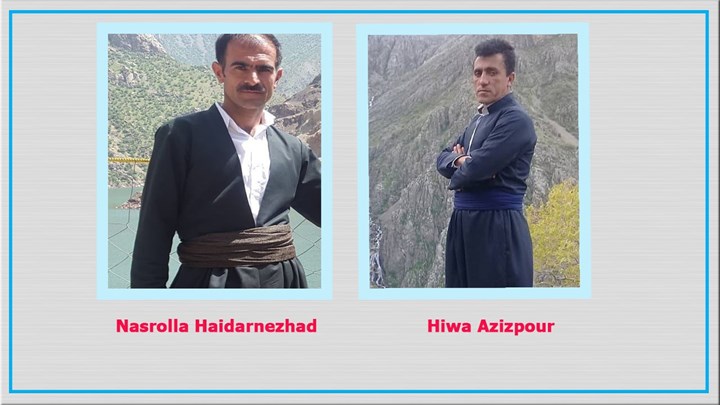 Hengaw : Two Kurdish citizens from the village of Diyuznav in Sarvabad District of Kurdistan Province, who were detained by the Islamic Republic of Iran's Intelligence Service in late September 2020 , have been released on bail.
According to a report received by Hengaw Human Rights Organization, on Tuesday, November 10, 2020, two detained Kurdish citizens from village of Diuznav, Sarvabad District of Kurdistan province , identified as Hiwa Azizpour and Nasrullah Heydarnejad, have been temporarily released on bails of 120 million Tomans ($5000) each until their trial in the court .
According to an informed source, these two Kurdish citizens have been denied the right to visit their families and access to lawyer for the past two months.
Hiwa Azizpour was detained on Thursday (September 10th) and Nasrullah Heydarnejad on Sunday (September 14th) by Sarvabad Intelligence Service on charges of collaborating with a Kurdish opposition party.