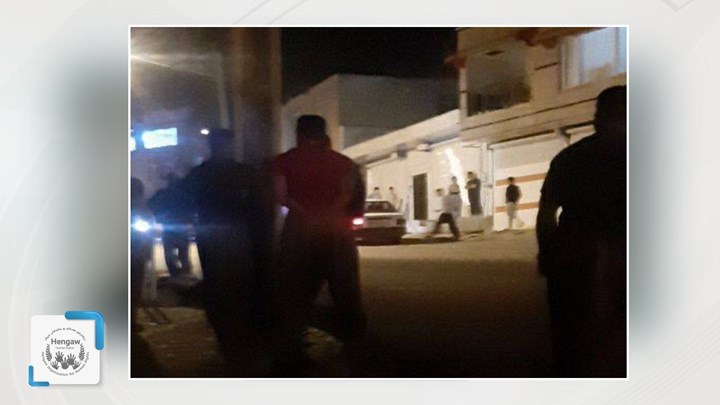 Hengaw : Following the clashes between radical Islamist (Salafist) groups and citizens in the cities of Marivan and Saqqez in recent weeks, another young man was severely beaten and injured by these people.
According to a report received by Hengaw Human Rights Organization, on the evening of Monday, May 17,2021 , several members of Salafi groups in the Chaharbakh neighborhood attacked a young man named "Shirzad" with knives and a machete severely injured him.
Shirzad has been taken by people to Bu'ali Hospital, where a number of Salafist members tried to force their way into the hospital, shouting, "He is an infidel and should be killed." but people resisted and tried to stop them.
Shirzad underwent surgery last night and according to the doctors, he needs to have another operation.
This is the second attack by Salafist groups on citizens in the cities of Saqez and Marivan in recent weeks. By launching channels on Instagram and Telegram, these groups explicitly threaten citizens with death based on their personal readings of Islam and under the title of fatwa.
It is worth mentioning that despite the strict control of the Iranian security institutions over the cities of Kurdistan, they do not take any action to counter the threats from these groups against the security of Kurdish citizens.