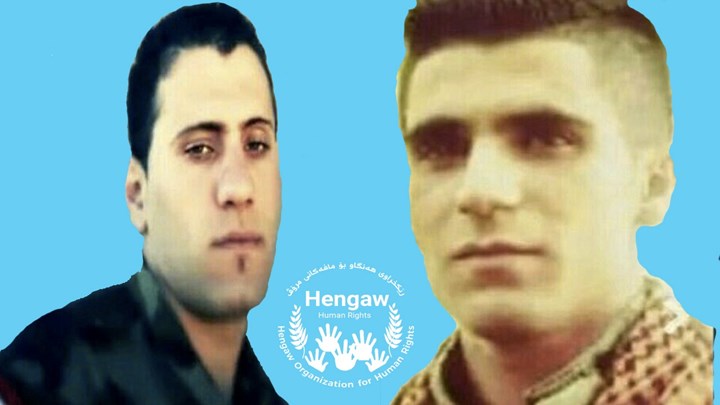 Hengaw: 2 Kurdistan Liberal Party's Pishmarga forces who had been captivated 4 months before, were transferred to Saqez's Central prison.

On Monday, November 19, Houshmand Alipour and Mohammad Ostad Qader PAK Pishmarga forces after having been held in Sna's(Sanandaj) intelligence lockup for 4 months, were transferred to Saqez's Central prison, according to the report of Hengaw Organisation for Human Rights.

The Family's of the prisoners were only able to have one visit with the prisoners due to Iran's security agencies decision and also the prisoners have been deprived of the right to have lawyers.

Yet, these two political prisoners have been tortured by intelligence forces to confess and to give up names of their party-mates in Kurdistan's cities, based on the former report of Hengaw.

On August 3/2018, These two Pishmarga forces in an attack to Saqez's intelligence office, were captivated.

On August 7 and only after 4 days after the incident, Iran's State television broadcasted the PAK Pishmarga forces' cofessions.

" These two Pishmarga forces were captivated on August 7", PAK highlighted in an official statement.