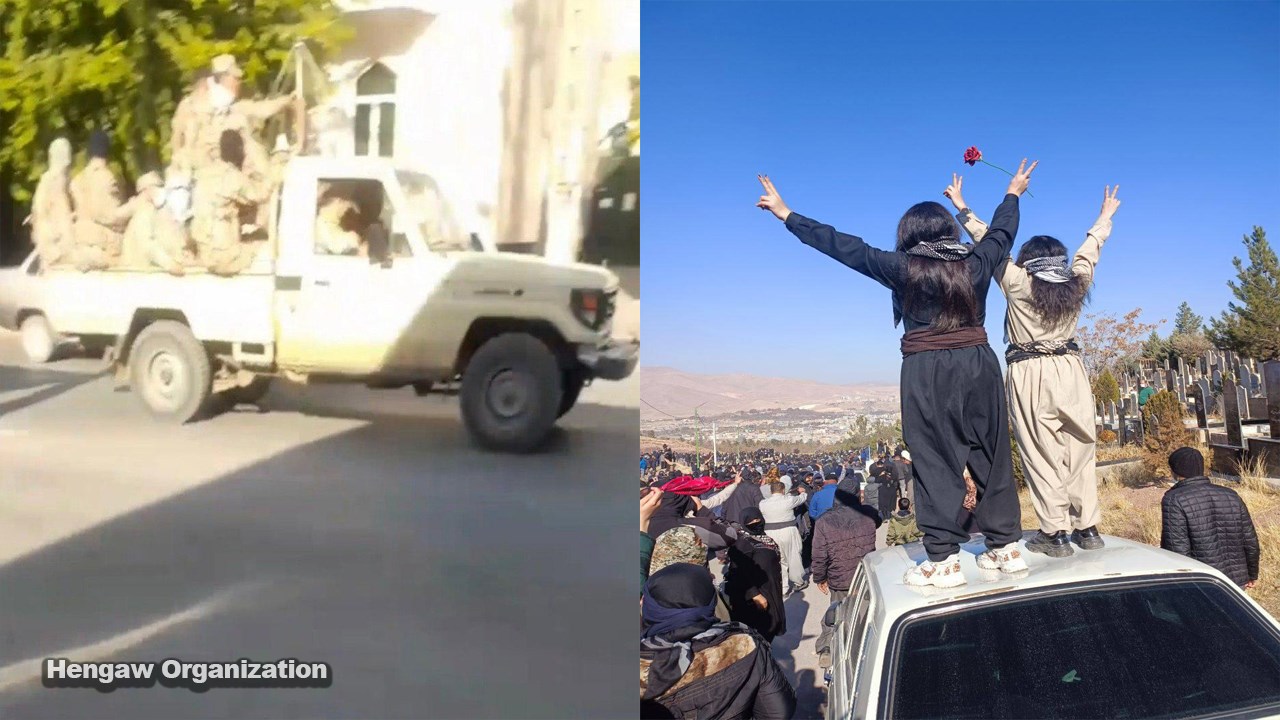 Hengaw: Wednesday, November 23, 2022
The forces of the Islamic Revolutionary Guards Corps and the Ministry of Intelligence have been committing crimes against humanity since 10 days ago by repressing civilians in Bukan, West Azerbaijan (Urmia) province.
According to the reports published earlier by Hengaw, at least 13 citizens from Bukan were killed by the repressive Iranian government forces, and more than 300 others were injured during the protests in this city; some of them are reported to be in critical condition.
On Wednesday evening, the Islamic Revolutionary Guards announced through the loudspeakers of the mosques in the neighborhoods of Majburabad and Mirabad that there is martial law from 9:00 p.m. to 9:00 a.m. and no one has the right to leave their homes.
The families of some of the killed protestors said that the bodies of nearly 10 citizens are currently in the Qolipur Bukan hospital morgue, and Iranian government institutions are preventing them from revealing their identities. The last one was Saadi Shahrukhifar, whose family was informed five days after his death.
Confirmed reports indicate that hundreds of people are wounded and missing in this city, and the wounded are being treated outside medical centers for fear of being kidnapped. They are in dire need of blood, medicine, surgery, and medical support.
There is no information available about the missing citizens, whether they're imprisoned or dead. Other reports show the secret burial of the bodies of the protestors without registration and revealing their identities, which Hengaw is currently unable to confirm.
According to pictures and videos obtained and published by Hengaw, Iranian government forces have invaded citizens' homes from 2 to 5 a.m. and destroyed their appliances and furniture, stolen gold and jewelry, and even people's mobile phones, and citizens' vehicles have been smashed inside parking lots.
The Hengaw Organization for Human Rights considers the violent and inhumane behavior of the Islamic Republic of Iran in Kurdistan, and especially in Bukan, as an example of a crime against humanity and calls on all human rights organizations, institutions, and individuals to prevent further killings of people by the Iranian government through international forums.