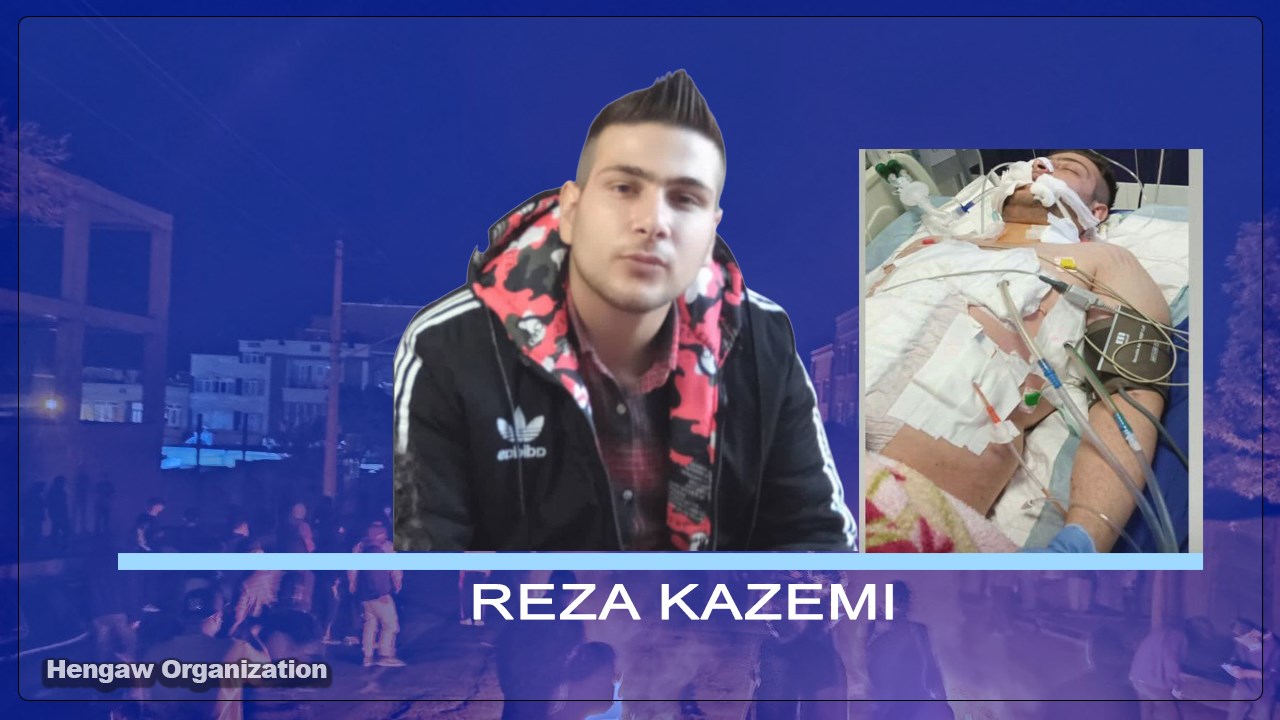 Hengaw: Monday, November 28, 2022
A Kurdish teenager named Reza Kazemi from the Mochesh village of Kamyaran, who was seriously injured by direct fire from Iranian government forces died due to the severity of his injuries.
According to the report received by the Hengaw human rights organization, at around 10:00 p.m. on Sunday, November 27, 2022, Reza Kazemi, a 16-year-old boy from Muchesh, died of severe injuries after being hospitalized for 6 days in Kosar Hospital in Sanandaj.
Hengaw had previously published a video and reported that Reza Kazemi was shot by IRGC forces on the evening of Tuesday, November 22, 2022, and was seriously injured in the chest. Hengaw's sources have reported that two members of the IRGC, named Hossein Karmi and Sadegh Naghdar, shot at this child.
Based on the statistics registered in the Statistics and Documents Center of the Hengaw Human Rights Organization, during the past 70 days, at least 15 children under the age of 18 have been killed by Iranian government forces in various cities of Kurdistan.