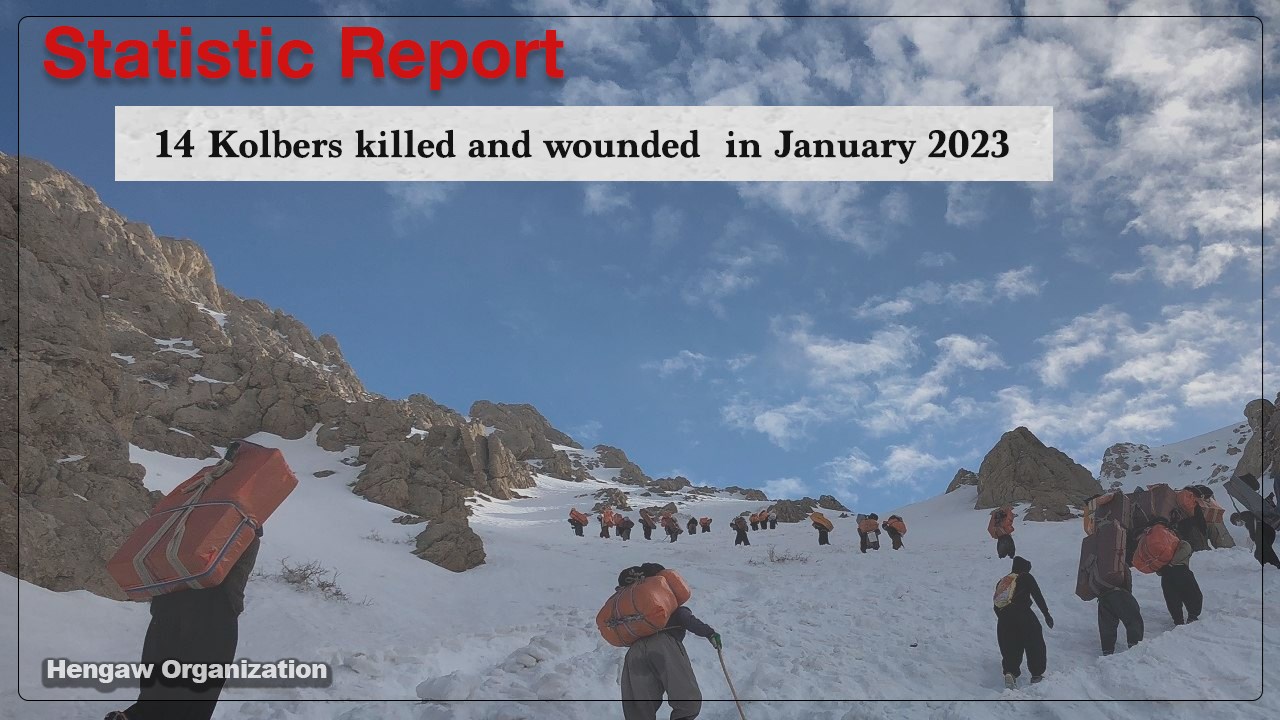 Hengaw: Sunday, January 5, 2023
Based on the statistics registered in the Statistics and Documents Center of the Hengaw Organization for Human Rights, in January 2023, at least 14 Kolbers and local tradesmen were killed and injured in the borders of Kurdistan, and 64.4% of these cases were targeted by direct fire from the Iranian armed forces.
According to the report, two Kolbers were killed and 12 Kolbers and tradespeople were injured, two of whom were teenagers or under the age of 18.
The most victims were from Kermanshah province, with 11 cases.

Cause of death or injury:
Direct shootings: 9 cases (9 wounded), equivalent to 64.4% of the total cases.
Natural accidents: 4 cases (2 killed and 2 injured), equivalent to 28.6% of the total cases.
Beatings: 1 case (1 injured) equivalent to 7% of the total cases

Separation of victims by province:
West Azarbaijan province (Urmia): 2 cases (2 wounded)
Kurdistan Province (Sanandaj): 1 case (1 killed)
Kermanshah province: 11 cases (1 killed and 10 wounded)

Direct fire from armed forces:
Border guards: 8 cases (8 wounded)
Police: 1 case (1 injured)
IRGC: 1 case (1 wounded)