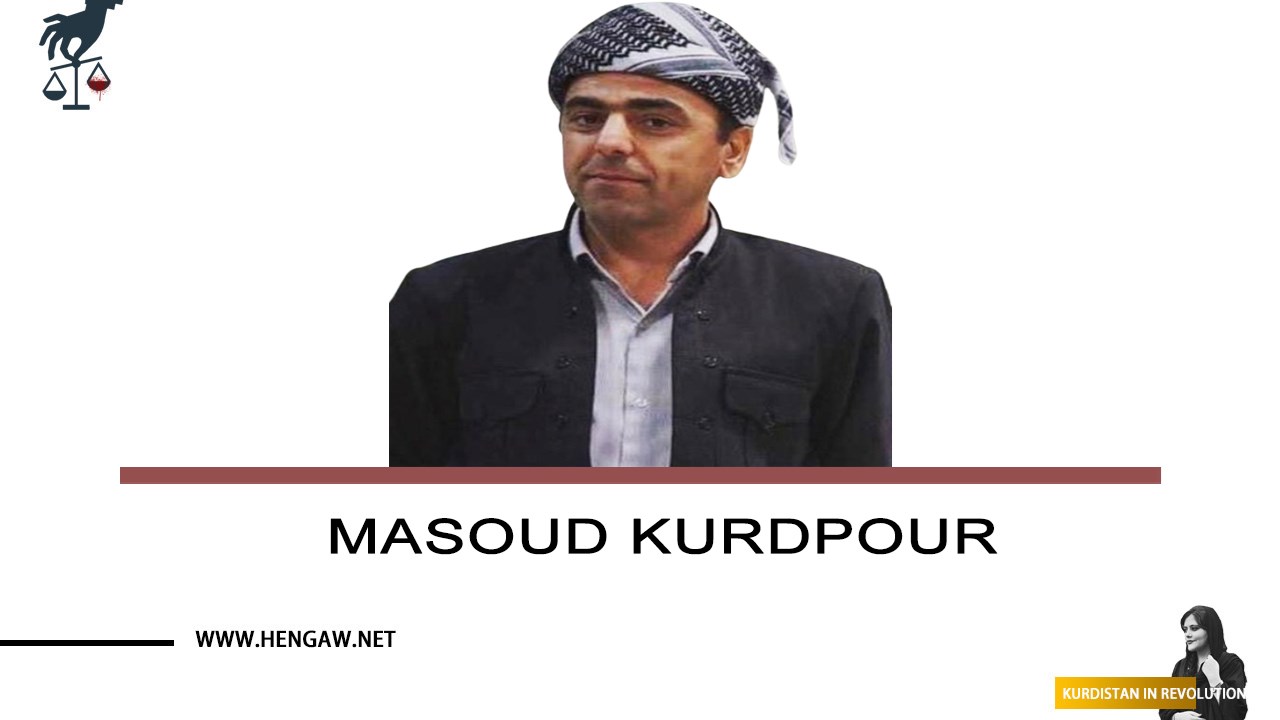 Hengaw: February 5, 2023
The Bukan Revolutionary Court sentenced Masoud Kurdpour, the editor of the Mokrian news agency, to a total of 17 months in prison. He has been detained for about five months.
A journalist and political prisoner named Masoud Kurdpour was reportedly sentenced to 17 months in prison by the Islamic Revolutionary Court in Bukan for "propaganda against the regime" and "disturbing public order," according to a report that the Hengaw Organization for Human Rights received.
It should be mentioned that the court hearing on the accusations of this Kurdish journalist was held in December of last year in the 1st branch of the Islamic Revolutionary Court in Bukan. The severe penalty of nine months in prison for Mr. Kurdpour is applicable under the Consolidation of Sentences Law.
In this case, Hengaw reported earlier, quoting informed sources: "Mr. Kurdpour's lawyer, during his detention, submitted several requests to meet his client to the relevant authorities, but he was allowed to meet."

Masoud Kurdpour was arrested at home on Tuesday, September 20, 2022. He was then transferred to the intelligence department detention center in Urmia and is still in this prison.
This political prisoner was fired from his job as the secretary of education in Bukan by the Administrative Offenses Investigation Board in October 2009.
Masoud Kurdpour is an experienced journalist from Kurdistan who has been detained and given prison sentences numerous times.