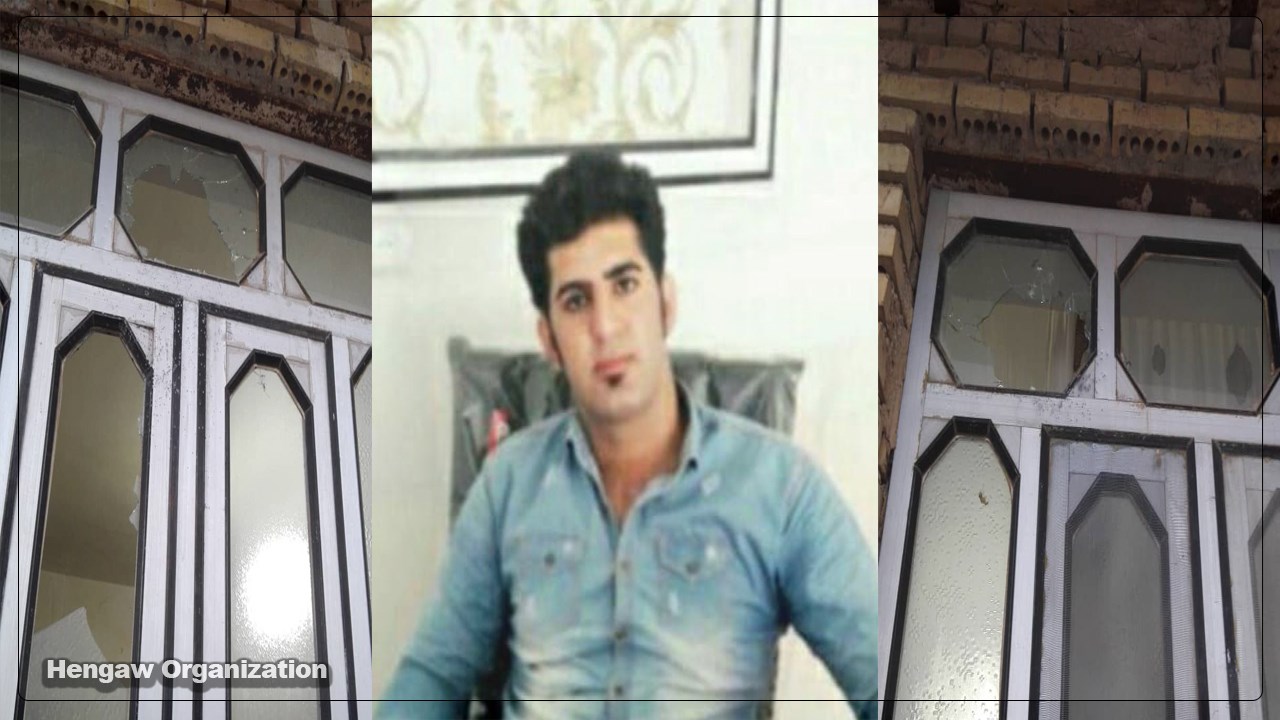 Hengaw: Friday, February 3, 2023
The news received from Abdanan indicates that the house of the family of Yousef (Shoresh) Nazari, one of the well-known Kurdish activists from this city, was attacked by Iranian government forces. This attack took place simultaneously with the attack by these forces on the family of Pejar Maleki, another activist from Abdanan.
According to the report received by the Hengaw Organization for Human Rights, on the evening of Wednesday, February 1, 2023, Iranian government forces stationed in Abdanan invaded the family home of Kurdish political activist Yousef Nazari, which intimidated his family members.
Informed sources in Abdanan announced that as a result of the barrage closing the house of this family, which is continuously under pressure and threats from the Iranian government institutions, Murad Ali Nazari, the 78-year-old father of Yousef Nazari, who is suffering from heart disease, as well as his physically disabled brother, have suffered a shock.
At the same time as this attack, Iranian government forces attacked the family of Pejar Maleki, another political activist, and as a result of their shooting, Amin Maleki, his brother, was wounded in the face.
Also, all the members of this citizen's family suffered from severe breathing problems due to the firing of tear gas by the Iranian government forces.
Pejar Maleki and Yousef Nazari are currently residing in the Iraqi Kurdistan region and have recently been threatened with kidnapping and assassination by the Iranian government institutions.