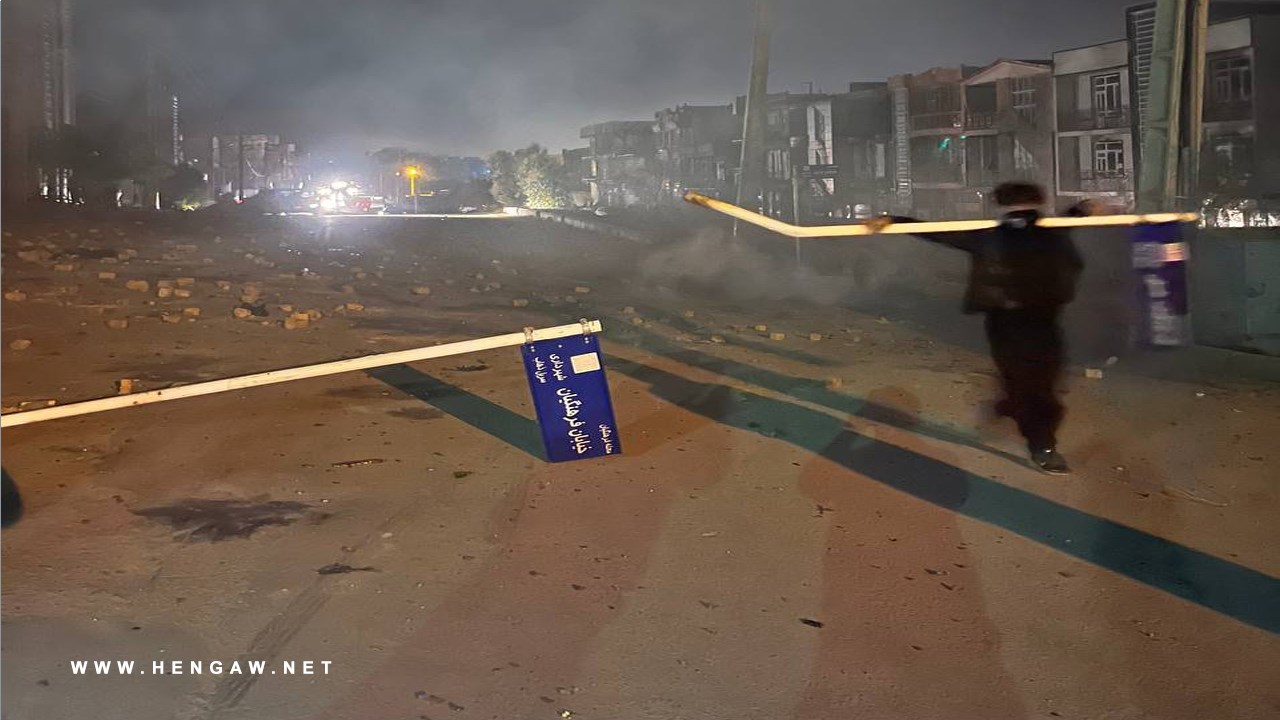 Hengaw: Tuesday, March 14, 2023

Kurdish citizens in different cities of Kurdistan expressed their widespread protests with the slogans of "Jin, Jiyan, Azadî", "martyrs do not die" and "Death to the dictator" by celebrating the last Wednesday day of the year in the Kurdish/Iranian calendar. During these protests, the Iranian government forces responded to the presence of citizens in the street with beatings, intimidation, and shooting, and they used tear gas in the city of Saqqez.

According to the report received by the Hengaw Organization for Human Rights, on the evening of Tuesday,14 March 2023, citizens protested in the cities of Bukan, Mahabad, Piranshahr, Oshnaviyeh, Baneh, Saqqez, Divandarreg, Sanandaj, Marivan, Javanroud, Kamiyaran, Karand Gharb, Sarpol Zahab, Urmia and Kermanshah government forces clashed with the people.
The footage received by Hangaw shows that the Iranian government forces fired at the protesters in the cities of Bukan, Saqqez, and Sanandaj. Based on the videos and news sent to Hengaw, at least 8 citizens were injured in the Karimabad neighborhood and Farhangian street in Saqqez city, and at least 6 citizens were injured in Sanandaj city near the children's park by direct fire from the Iranian government forces.
During these protests, the Iranian government's repressive forces shot at a citizen on his motorcycle on Newroz Street, Farhangian Alley 1, Saqqez. Eyewitnesses stated that despite the severity of the injury and bleeding, the officers beat and kidnapped the motorcyclist.
Also, a citizen named Saman (last name unknown) was kidnapped by the Iranian government forces on Manbaa street in Mahabad.
In other cities of Kurdistan, protesters clashed with the Iranian government forces, the details of which will be published in the future by Hengaw.