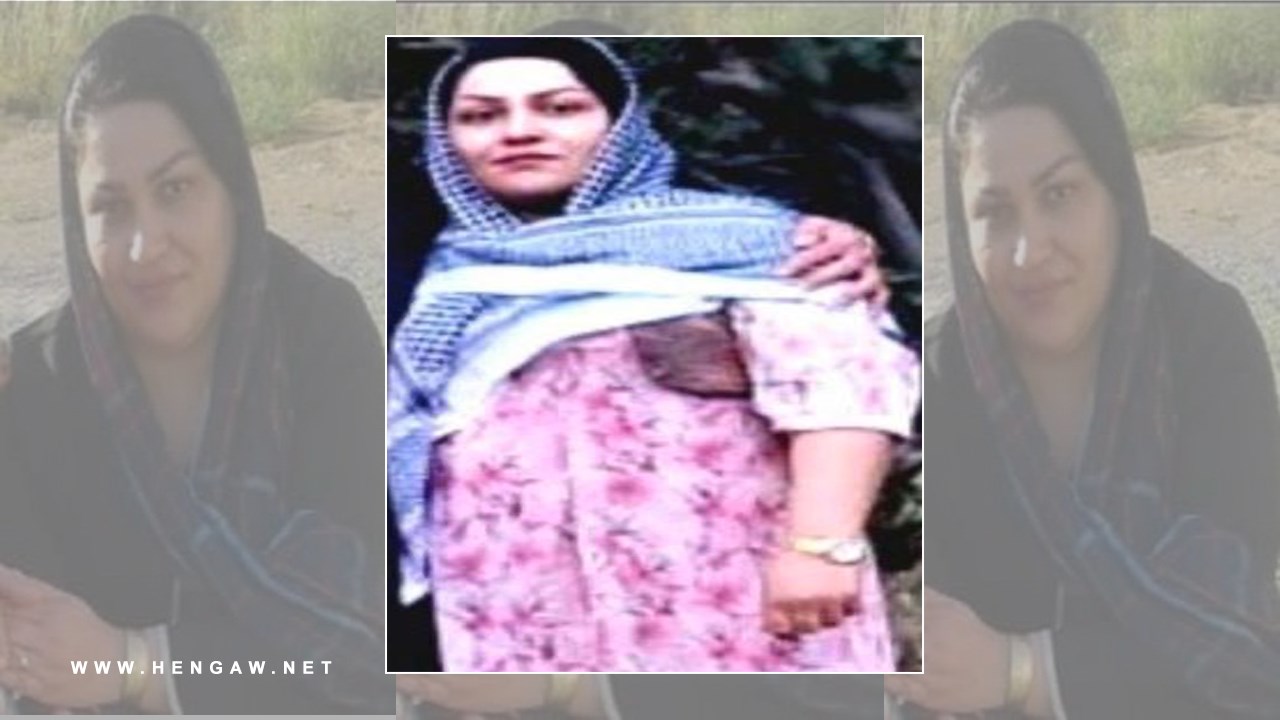 Hengaw; Wednesday, May 24th, 2023

Saada Khadairzadeh, a Kurdish political prisoner who is currently held in the women's ward of Urmia Central Prison, was once again taken into custody, along with her one-year-old child, by the Piranshahr Intelligence agency just hours after being granted temporarily absence.

According to a report received by the Hengaw organization for Human Rights, on Friday, May 19, 2023, Saada Khodairzadeh, a Kurdish political prisoner from Piranshahr, and her one-year-old child in the name of "Alla" were detained by the forces of Piranshahr Intelligence agency forces.

The arrest occurred shortly after Ms. Khodairzadeh had arrived at a relative's home in Piranshahr on the evening of the day prior, Thursday, 18th of May, while on a temporarily release.
An informed source from Urmia Prison revealed that Saada Khodairzadeh and her child were subsequently transferred back to the women's ward of Urmia Central Prison after spending 48 hours in custody at the Piranshahr Intelligence Directorate detention center.

Despite providing 3 billion Toman collateral, her Prior requests for furlough was denied on two occasions by the intelligence department and the prosecutor of revolutionary court of Piranshahr.

Saada Khadirzadeh has been convicted by the Criminal Court of Mahabad and sentenced to 12 years and six months incarceration on charges of "accessory to murder" of a member of the Revolutionary Guards and "membership in the Democratic Party of Iranian Kurdistan" (A Kurdish opposition party abroad). The verdict was officially announced to Ms. Khadirzadeh's family on September 6th, 2022.

Saada Khadirzadeh while survived a suicide attempt once during her imprisonment, on Monday 21st of June, 2022 underwent a cesarean surgery at a hospital in Urmia to deliver her baby and immediately the day after the surgery was returned to Urmia central prison without complaining her medical treatment.

It is important to note that Saada Kadirzadeh was initially arrested by the Iranian authorities in Piranshahr on Thursday, 14th of October, 2021, and transferred to Urmia central prison on Monday November 8th, 2021.