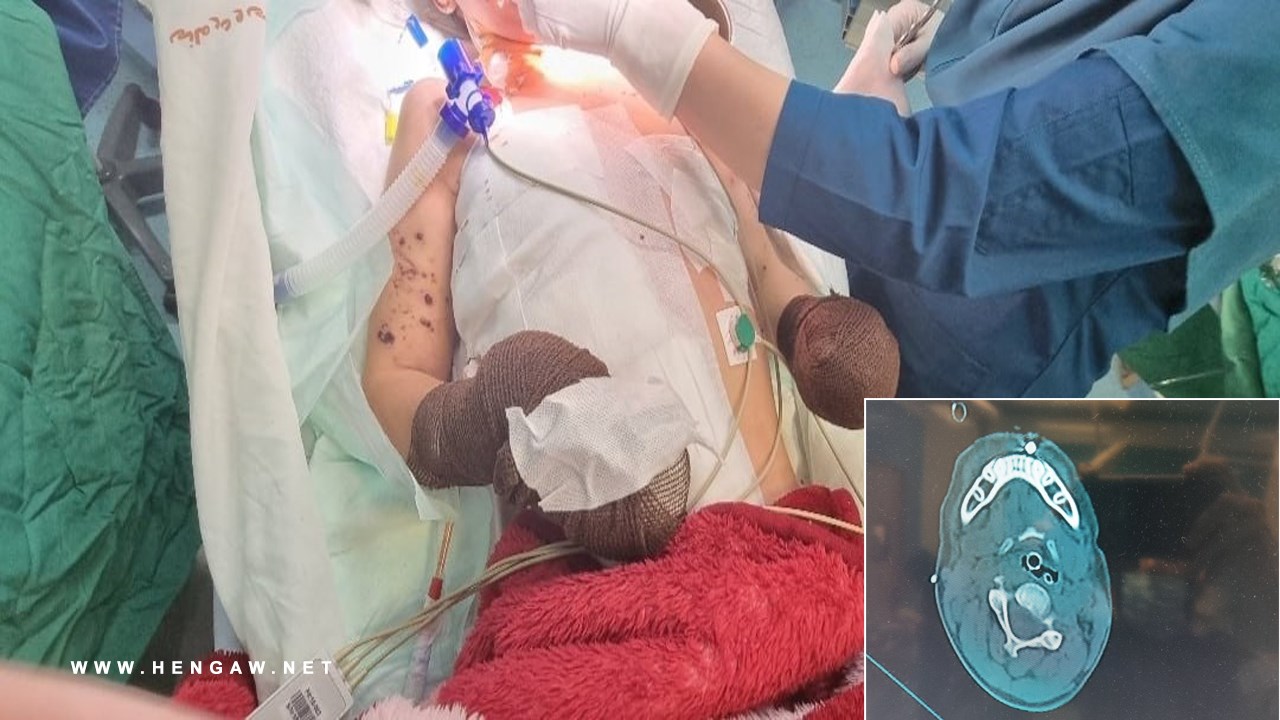 Hengaw: Friday, May 5, 2023
Arshiya Nouri, a 9-year-old child from Sanandaj who sustained life-altering injuries from a recent mine explosion on the outskirts of Sanandaj, has lost both hands and one eye.

According to the reports received by the Hengaw Organization for Human Rights, Arshya Noori from Sanandaj, due to injuries from a mind explosion, lost both hands and one eye and remains hospitalized at Kowsar Hospital in Sanandaj after a week-long treatment.

Arshiya Nouri and 11-year-old Peshrew Samadi were seriously injured by the landmine explosion, and both were taken to Kawsar Hospital in Sanandaj for immediate medical attention. While Peshrew's condition stabilized, Arshya had to undergo surgery due to the severity of the injury.
Both kids were severely injured due to a land mine explosion that occurred on Thursday, April 27th, 2023, near the military base of Sarab Qamish village, 15 kilometers away from Sanandaj.