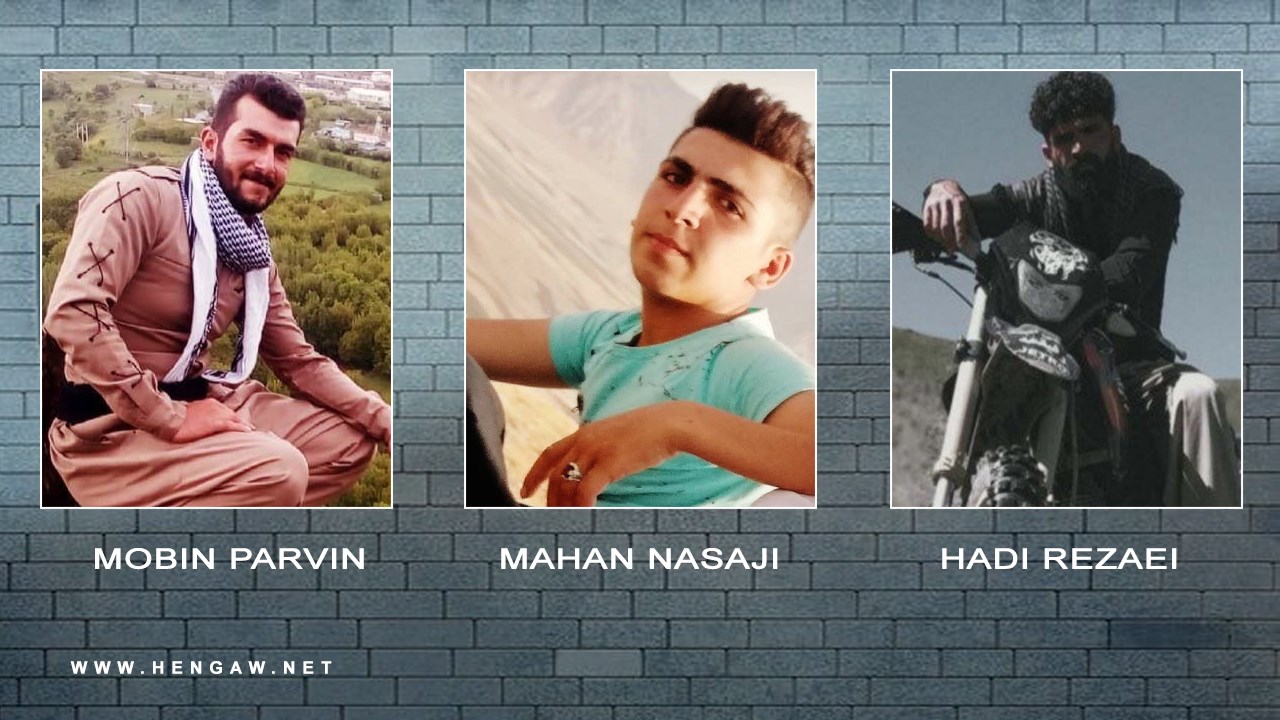 Hengaw, Monday, September 18, 2023
Mahan Nasaji, Mobin Parween, Adel (Shakhawan) Mirzaei, and Hadi Rezai, four Kurdish individuals from Negel village in Kalatrazan district, were arrested by the government forces of the Islamic Republic of Iran and transferred to an unknown location.

According to a report received by the Hengaw Organization for Human Rights, on Saturday, September 16, 2023, three individuals from the village of "Negel" in the districts of Kalatrazan, Sanandaj Province, Mahan Nasaji, Mobin Parween, both 27 years old, and Adel (Shakhawan) Mirzaei, 35 years old, were arrested by the forces of the Intelligence Department.

It is worth noting that Adel Mirzaei is the father of two children, and Mahan Nasaji was arrested during last year's Jin Jiyan and Azadi uprisings.
In this regard, on Friday, September 15, 2023, Hadi Rezai from Mianeh village, in the district of Kalatrazan, was arrested by government forces and was transferred to an undisclosed location.

There is no available information at the moment about the charges against these four citizens, their whereabouts, or their conditions of detention.