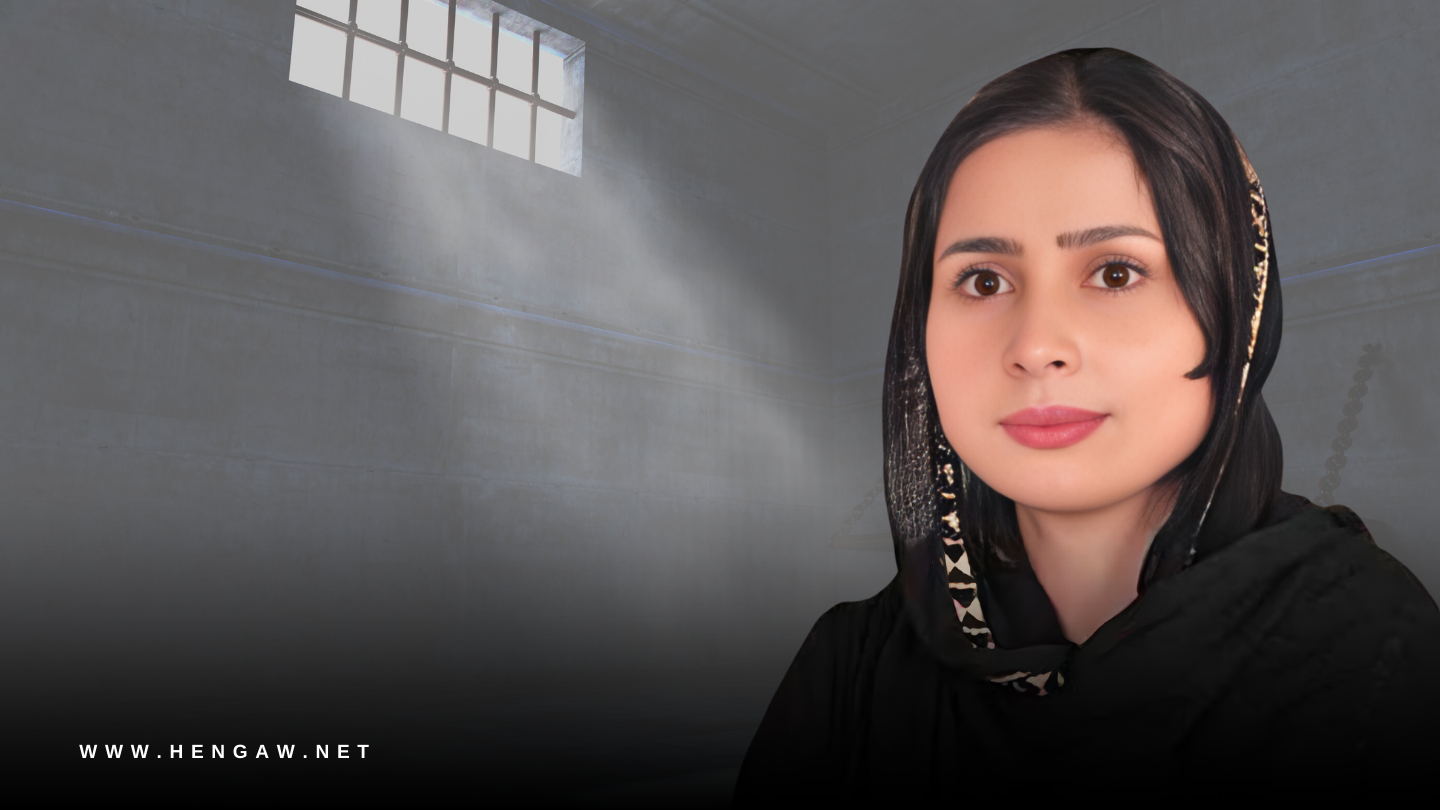 Hengaw, Monday, October 2nd, 2023

Sakinah Parvaneh, a former Kurdish political prisoner hailing from Quchan who was rearrested six months ago, has received a daunting sentence of 7 years and 6 months in prison from the judicial system of the Islamic Republic of Iran.

According to reports received by the Hengaw Organization for Human Rights, in early September 2033, Sakinah Parvaneh, a former Kurdish political prisoner, was sentenced to 7 years and 6 months in prison by the first branch of the Mashhad Islamic Revolution Court.

Specific details surrounding the charge against Sakinah Parvaneh remain elusive, but it is suspected that her presence at the grave of Ali Mozaffari, one of the victims of the Woman, Life, Freedom movement in Quchan, may have been behind her alleged offense.

Sakinah Parvaneh, currently in her fifth month and twenty-sixth day of arbitrary detention, was transferred from the women's ward of Mashhad Central Prison to the court for the hearing.
Notably, despite being deprived of legal representation, Sakinah Parvaneh was permitted only a few brief and monitored conversations with her family, contingent upon her speaking in Farsi.

The former Kurdish political prisoner was initially arrested on Tuesday, April 4th of this year, following a summons by the Intelligence Organization of the Mashhad Revolutionary Guards. Subsequently, she was transferred to Ward 5 of Mashhad Prison on the 14th of the same month.

Earlier, on March 7, 2023, government forces in Tehran apprehended Sakinah Parvaneh, releasing her after four days. Approximately four years ago, the Revolutionary Guards confiscated all her identification documents, which have yet to be returned. This situation has left her grappling with significant hardships in fundamental aspects of life, including housing, employment, acquiring a mobile phone SIM card, and more.

Sakinah Parvaneh had been transferred from Turkish police custody to the forces of the Islamic Republic of Iran via the Maku border on February 7, 2020. Subsequently, she was delivered to the intelligence department and relocated to Ward 209 of Evin Prison in Tehran.

On Sunday, May 17, 2020, Branch 26 of the Tehran Revolutionary Court sentenced Sakinah Parvaneh to 5 years in prison and barred her from joining political groups and organizations for two years, all without affording her the minimum rights of a defendant in a criminal proceeding.

Throughout her years of detention, Sakinah Parvaneh has been confined in the Intelligence Department of Maku, Tehran, Evin Prison, Qarchak Prison, and Quchan Prison. Facing challenging conditions, she has resorted to prolonged hunger strikes on several occasions.