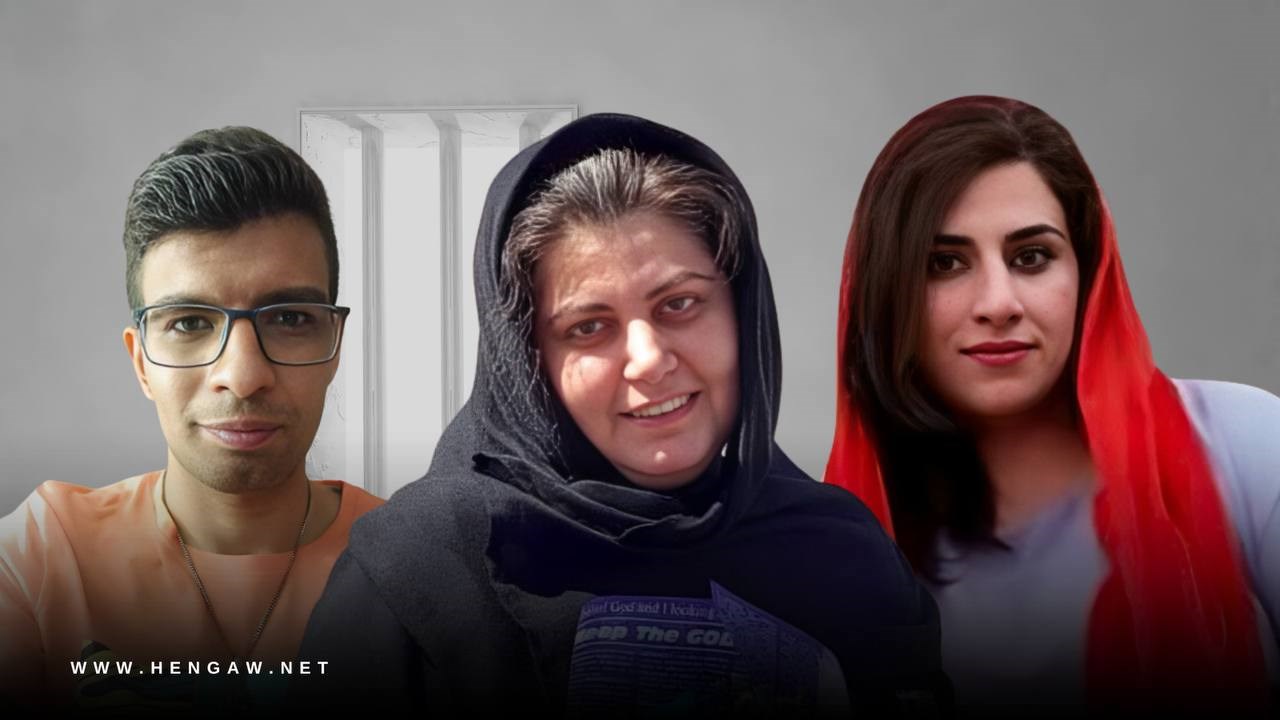 Hengaw, Friday, November 17, 2023
The judicial system of the Islamic Republic of Iran handed down a collective sentence of 61 years and ten months of imprisonment to three political activists residing in Tehran, identified as Mahboobeh Rezaie, Samaneh Norouzmoradi, and Reza Mohammadhosseini.
According to a report received by the Hengaw Organization for Human Rights, Mahboobeh Rezaie has been sentenced to 26 years and five months of imprisonment, Samaneh Norouzmoradi to 13 years and nine months, and Reza Mohammadhosseini to 21 years and eight months. This verdict was issued by Branch 28 of the Tehran Revolutionary Court, presided over by Judge Mohammad Amouzad.

The imputed charges against these three activists include: membership in the opposition movements of the government; consensus and collusion; and promotional activities against the government.
Reza Mohammadhosseini was apprehended at his residence by plainclothes forces on May 1st, 2023. Initially taken to the IRGC intelligence detention center, he was later transferred to Evin prison and subsequently relocated to Karaj Ghezel Hesar prison on November 4, 2023.

Mahboobeh Rezaie was also detained on May 22, 2023, by security forces in her residence and subsequently transported to the women's ward of Evin prison.
Samaneh Norouzmoradi was detained on April 24, 2023, by security forces and transported to Evin prison.