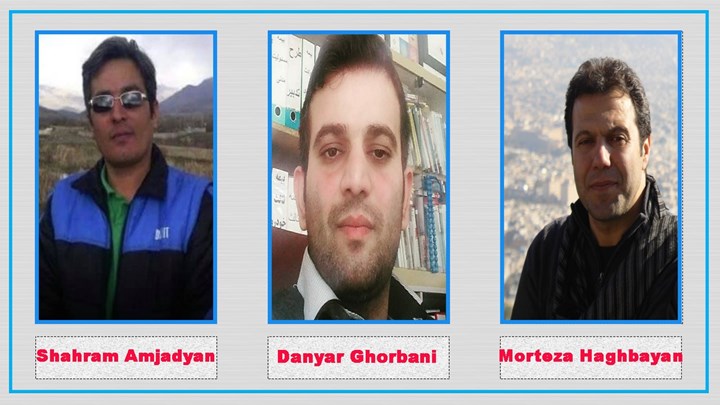 Hengaw: 3 Kurdish citizens from Sanandaj who were arrested by security Iranian forces two years ago have been sentenced to prison.
According to a report received by Hengaw Human Rights Organization, 3 Kurdish citizens from Sanandaj, identified as Shahram Amjadian, Morteza Haq Bayan and Daniar Ghorbani were each sentenced to 3 years suspended imprisonment by First Branch of the Iranian Islamic Revolutionary Court.
According to an informed source, these citizens were tried and sentenced to prison in June 2020 on charges of "propaganda against the regime." Which the sentence was upheld by the provincial appeals court in fall 2020.
These citizens were arrested by the Iranian security forces in Sanandaj on Monday, August 26, 2019, and after 67 days in solitary confinement in Iranian Intelligence Office, they were temporarily released on bail of 200 to 260 million Tomans ( Nearly USD 10000) until their trial.