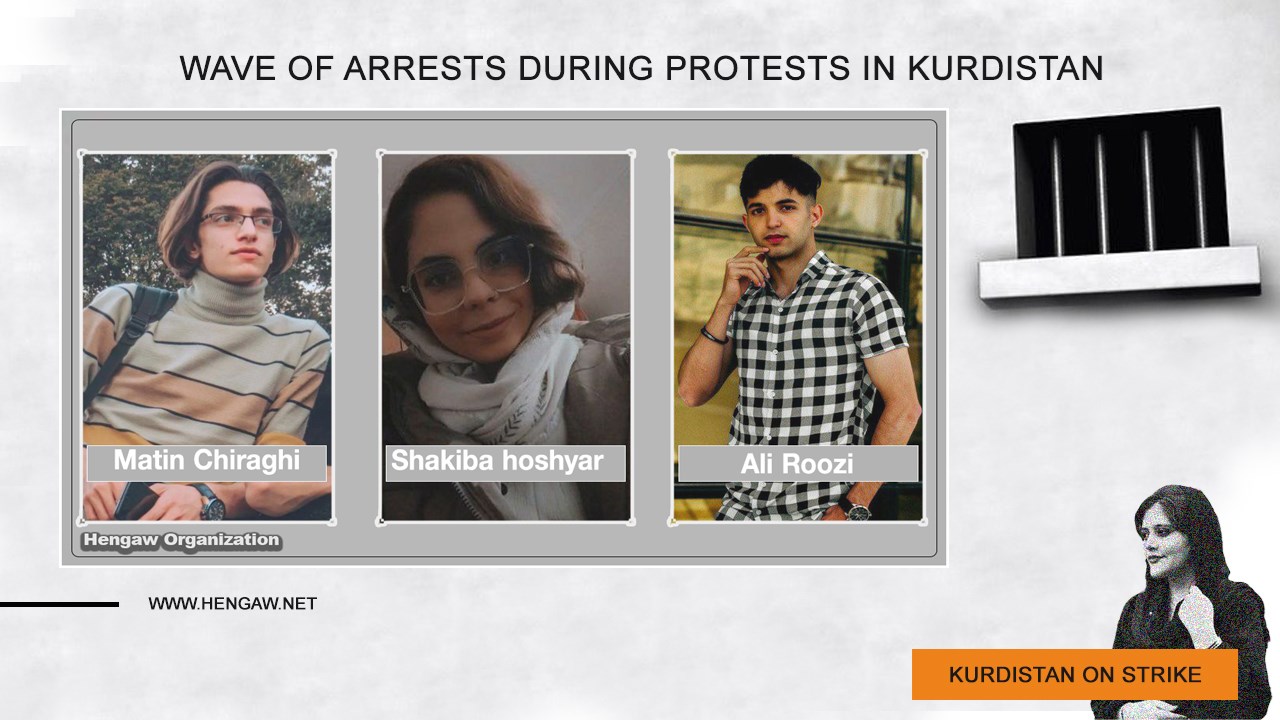 Hengaw: Tuesday, October 4, 2022
During the recent protests against the murder of Zhina (Mahsa) and following the nationwide strikes at the Razi University of Kermanshah, at least 3 students named Shakiba Hoshiar, Ali Ruzi, and Matin Cheraghi have been arrested by the Iranian security agencies.

According to the report received by the Hengaw human rights organization, Ali Ruzi, one of the students at Razi University of Kermanshah, was arrested by the security forces during the gatherings on Monday, October 3, 2022, on the university campus.

Also, Shakiba Hoshiar from Kermanshah and a mechanical engineering student at Razi University was arrested during the protests on Sunday, October 2, 2022.

Hengaw had previously reported that Matin Cheraghi, a Bachelor of Electrical Engineering student at Razi University, was also arrested by the Iranian security forces on Saturday evening, October 1, 2022, and his fate is still unknown.

A few days since the arrest of these three students of Razi University, no detailed information about their fate and whereabouts is available, and the efforts of their families in this regard have been fruitless.