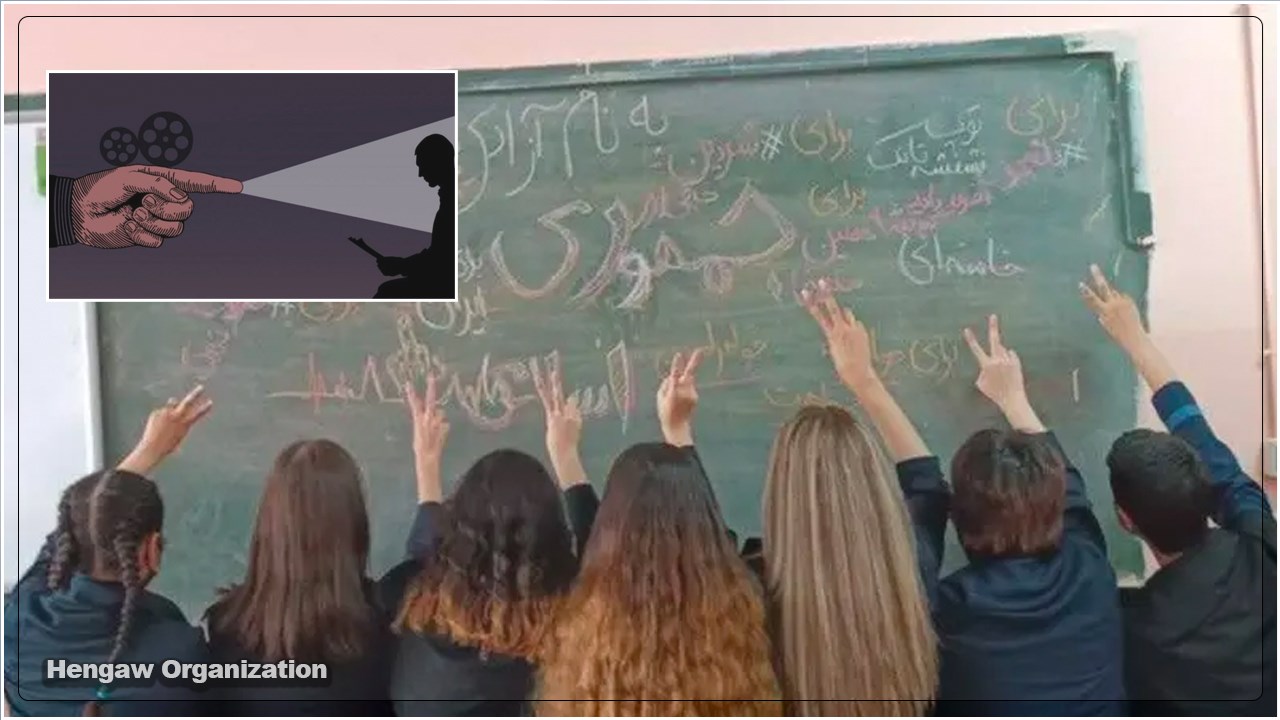 Hengaw: Monday, October 24, 2022

Hengaw has been informed that on October 23, 2022, the Iranian Intelligence Department in Kermanshah accompanied by the provincial capital's broadcasting team, went to "Effat" girls' high school in Javanrood and threatened the students, forcing them to obtain a televised confession to deny the arrest of their friends.

Hengaw had previously reported that 6 female Kurdish students named; Kimia Alimoradi, Sandos Yaqoubi, Hero Nouri, Elina Ranjbar, Raha Sabouri, and Sara Karmi, all 17 years old, were arrested following the raid of the security forces on their school.
Following the media coverage of the issue by Hengaw, these 6 girls have been released by the security agents after taking commitments with unclear legal content.
In this regard, yesterday, the head of education in Javanroud also denied this news and the security agents forced all the Telegram channels that had published the news of their arrest to delete and deny the news.