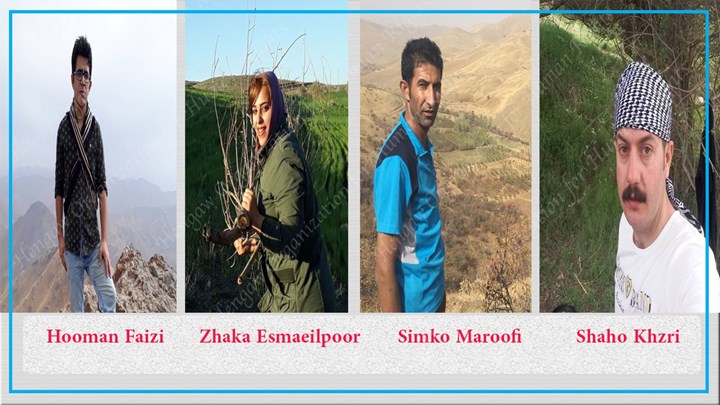 Hengaw: In recent days, 4 Kurdish citizens from Boukan which had been sentenced to prison in the latest months, went to prison to pass their conviction time. In addition, 3 other citizens arrested in Boukan.
According to received reports by Hengaw Human Rights Organization, Semko Maroufi, Shaho Khezri and Homan fayzi went to prison on 3th January to pass their conviction time. These three citizens with Jaka Esmaeel-pour have been arrested because of participation in protest against Turkey's invasion to Rojava (Kurdish region of Syria), then they released after two weeks temporarily. Finally the mentioned citizens accused in disrupting the public order by participation in illegal protests.
Jaka Esmaeel-pour is wife of Homan fayzi that arrested in 29th January to pass her conviction time.
On the other hand, in recent days, Boukan Intelligence forces, attacking the village of Dashband arrested three citizens in the names of Fatah Hasanzadeh, Ayoub Bana and Soleyman from the village of Esbugheh residing in Dashboard and transferred them to an unknown place.
So far the reasons of arresting are not clear and also Hengaw and their families have no information about their condition and location.