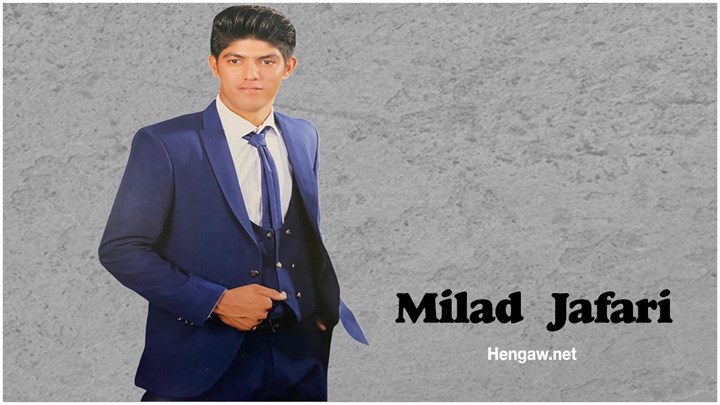 Hengaw: A Kurdish citizen from Kermanshah was killed under torture after being detained by Tehran intelligence police.

According to a report, a Kurdish citizen identified as Milad Jafari, 25, was killed in Shapour Intelligence Detention Center, one of the most notorious detention centers in Iran, after he was arrested by Intelligence Service of Tehran on Thursday, April 7, 2022.

A close person to Milad told hengaw, "Milad's body was taken to Kahrizak forensic medicine last Friday, and on a photo which was seen by Milad's father, bruises and beat marks on his chest were obvious as well as bleeding from his nose, mouth, and ears.

The source, who did not want to be named for security reasons, told Hengaw: "Milad's body was taken to a forensic medicine on Friday, April 8, and his family was informed after four days.

Police has announced his death on wednesday, April 11. Also forensic medicine has addressed the cause of death falling from a height during detention."

Hengaw has been informed that Jafari family, while filing a complaint, has so far refused to receive mildad's body and has announced that they will not receive the body until an autopsy is performed on it."

Milad Jafari, from Sarfiroozabad district of Kermanshah and a resident of Tehran, was violently detained by intelligence forces at Afsarieh intersection in Tehran, along with his friend identified as "Omid."

According to statistics recorded by Statistics and Documentation Center of Hengaw Human Rights Organization, at least 17 Kurdish prisoners are dead in Iranian prisons in 2021, ten of whom are tortured to death.