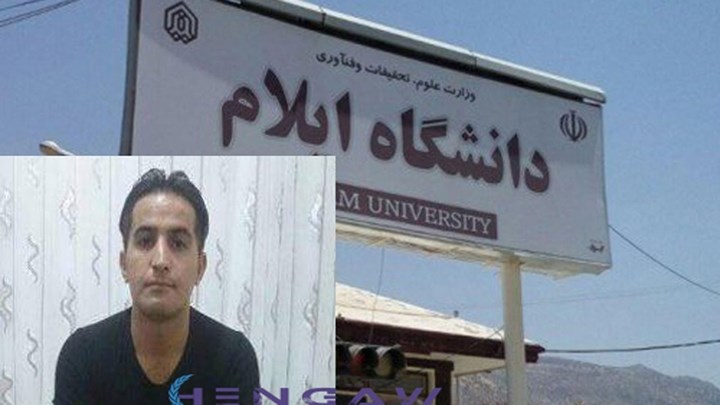 Hengaw: According to the latest report received by the Human Rights Hengaw, "Taleb Basativand", son of "Hamdulla", from the village of "Bavalak", in Malekshahi County Ilam Province, lost his life under brutal torture, after spending 10 days in the Ilam's ministry of intelligence detention centre.
Taleb Basativand, a young Medical student at the University of Ilam, was arrested on Sunday 18th February in his parents' house, and was taken to an undisclosed location.
The Hengaw site, last night published a report, stating that on Sunday 25th February, the intelligence has informed the Basativand family, that their son Taleb has lost his life in custody, and they should collect his body from the Ilam's Ministry of intelligence.
The Kurdish student was arrested earlier this year, during the wave of brutal crackdown on anti-government protests in January but was temporarily released on bail.
A close source to the family has told Hengaw, that after finding two Kurdish flags in Taleb's home during a house search by the intelligence agents, he was arrested and taken to an undisclosed location. For 10 days, until the news of his death emerged, the family was kept in the dark about the faith and whereabout of their son.
The Ministry of intelligence has threatened the family against giving any information to the media about this crime, and warned them that otherwise they would not be permitted to hold a funeral and burial services for him.