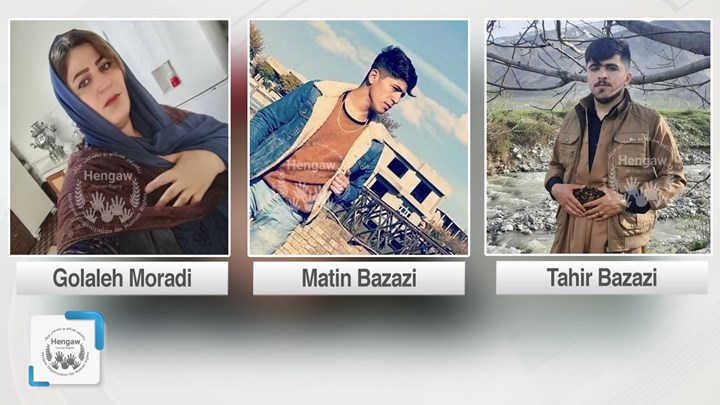 Hengaw : After a member of the Islamic Revolutionary Guards Corps was killed in Piranshahr district of West Azerbaijan ( Urmia) province , Iranian security forces arrested a Kurdish woman and her two children.
According to a report received by Hengaw Human Rights Organization, on the morning of Saturday, April 17, 2021, Iranian security forces in the city of Piranshahr arrested a Kurdish woman identified as "Galaleh Moradi" 47-year-old , with her two children identified as "Matin Bazazi", 6 years old, and " Taher Bazazi "21 years old.
According to an informed source, Galaleh and her two children were arrested in Piranshahr after the killing of Osman Haji Hosseini, a senior member of the Islamic Revolutionary Guards Corps .
The source further stated that Golaleh Moradi was transferred to the women's ward of Urmia Central Prison after her arrest and is scheduled to be transferred to the detention center of the Urmia Intelligence Office in the coming days.
There is no news about the fate of Matin Bazazi and Tahir Bazazi, who is also the son-in-law of Osman Haji Hosseini.
Osman Haji Hosseini was hit by a barrage on Zivieh Road on the evening of Friday, April 16th, and after a few hours, the Zagros Eagles took responsibility for killing him.