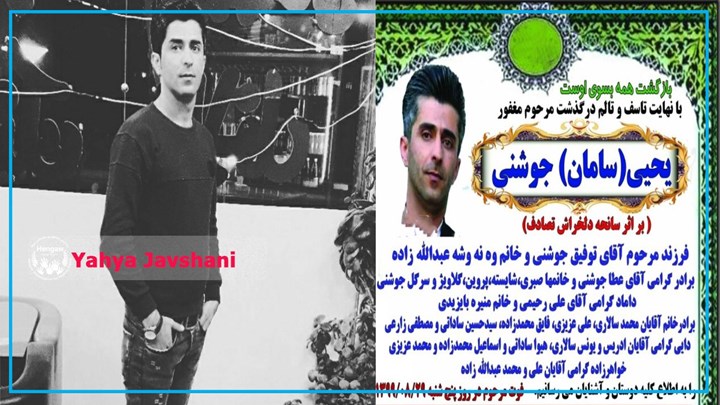 Hengaw : A local kurdish businessman from Saqez district in Kurdistan province, who was being chased by the police, lost his life in a car accident.
According to a report received by Hengaw Human Rights Organization On Thursday, November 19, 2020, the Iranian police on Saqez-Diwandara road chased a car suspected of carrying "illegal goods "and shot at it. While escaping from the police, the drive turned into a car accident which resulted in his death.
Hengaw correspondent in Saqqez announced the identity this local kurdish businessman as Yahya (Saman) Joshani and stated that he wasn't carrying any good by his car at the time of police chase .
According to an informed source, the Iranian police forces left the location after the Kurdish local businessman turned into a car accident .