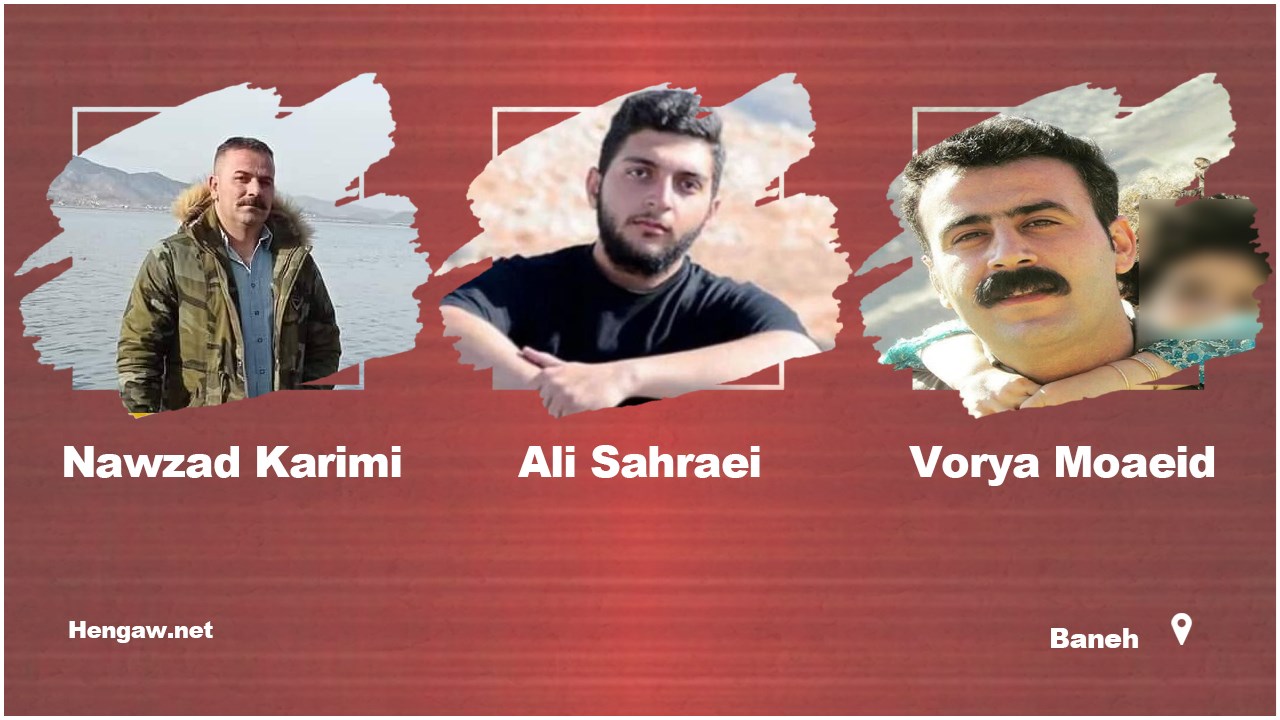 Hengaw: Thursday, May 19, 2022

Five former members of Komala called Nowzad Karimi from Marivan, Verya Moayed from Sanandaj, Ali Sahraei from Kermanshah, Kazhan Samadi, 40, and her daughter Shilan Omid Panah, 18, from Marivan, have been detained by IRGC intelligence forces at the Baneh border.

Hengaw has been informed that they were the former members of the Komala Party and residents of the Kurdistan Region and intended to leave for Turkey and - possibly Europe - by human smugglers in late April. They were going towards the Baneh border to cross the Urmia border and go to Turkey. On the way, they were ambushed by IRGC intelligence forces, who apparently knew about the incident through their informants.

According to an informed source, the five people were transferred to a secret-secure detention center after their arrest, and no information is now available on their fate.

It is worth mentioning that the IRGC's Hamzeh Seyyed al-Shohada base issued a statement on Tuesday, May 10, announcing that they had arrested five members of a "terrorist group" at the Baneh border, claiming that some weapons and ammunition had been confiscated from them. However, they did not release any pictures or details of the detainees and not even the alleged weapons and ammunition.

According to Hengaw, these individuals have been detained three weeks before the Revolutionary Guards issued the statement, and they were not armed at all.

In this regard, while expressing concern over the fate of these five people, Hengaw emphasizes that the above-mentioned people did not have any weapons and military ammunition and at the time of their arrest, there was no armed struggle among the people and the IRGC forces.