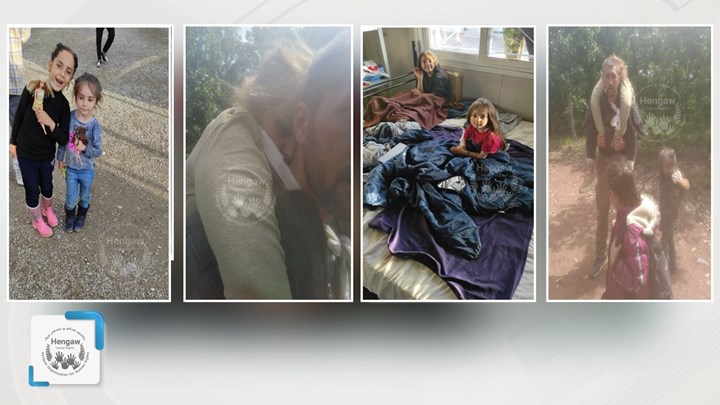 Hengaw: Mehri Nabizadeh, along with her husband and young children on the way to Greece, suffered a heart attack and lost her life due to the pressure caused by excessive fatigue during hours of walking. Currently, her children and husband, who are in quarantine at a refugee camp in Greece, are in a very bad mental state due to the painful death of their mother.
According to a report received by Hengaw Human Rights Organization, the husband and the seven and four-year-old daughters of Mehri Nabizadeh are currently in the poor mental condition in quarantine at Flaco Camp, Greece.
Sardar Ebrahimnejad, the father of the family, told Hengaw that "On the land route between Turkey and Greece, my wife could not walk due to extreme fatigue, and the people who accompanied us on this route did not help and left us alone. My wife suffered a cardiac arrest and lost her life in front of me and my children."
"I carried my wife's body for more than two hours and walked in the jungles of Greece with my two crying young daughters until we reached someone and he informed the police," he added.
Mr. Ebrahimnejad also stated that "after the police were informed, they took my wife's body to the morgue of one of the hospitals and detained me and my two young children. Currently, we're staying in quarantine at Camp Flaco and we're not allowed to leave the camp and visit my wife's body until the end of 14 days quarantine."
He called on all human rights organizations and institutions working for asylum seekers to assist them in transferring his wife's body to her hometown of Sardasht in Iranian Kurdistan as well as transferring his children to a third country and to prevent their deportation to Turkey.
Mehri Nabizadeh, 27, died of a heart attack on Monday, June 14, 2021, on the land route from Greece to Turkey due to a long-distance and fatigue caused by walking.