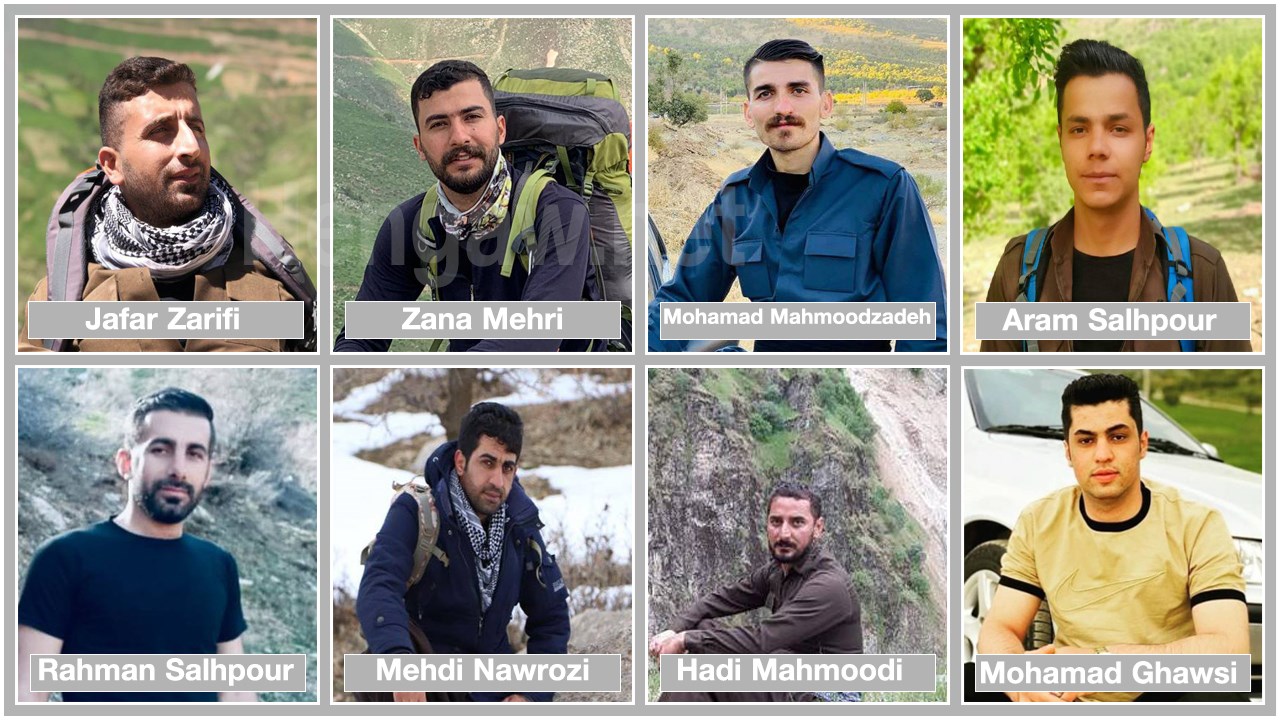 Hengaw: Wednesday, July 13, 2022

At least eight citizens from Baneh with the identities of Jafar Zarifi, Zana Mehri, Mohammad Ghawsi, Mohammad Mahmudzadeh, Aram Salehpour, Rahman Salehpour, Hadi Mahmoudi, and Mehdi Nowruzi were arrested and taken to an unknown place on Monday morning, July 11, 2022.

According to the report received by Hengaw, Jafar Zarifi, 29, Zana Mehri, 30, Mohammad Ghawsi , 21, Mohammad Mahmudzadeh, 26, and Aram Salehpour, 26, all from and residents of "Savan" village, Rahman Salehpour, 35, from Savan village and a resident of Baneh, Hadi Mahmoudi, 35, from "Sivach" village and a resident of Baneh, and Mehdi Nowrouzi, 31, from and a resident of Baneh, were arrested by the forces of the Intelligence forces without presenting any judicial documents.

Hengaw sources have reported that Mohammad Mahmoudzadeh and Rahman Salehpour were arrested at their homes and the other six at work.

As of this writing, there is no detailed information about the reasons for the arrest and the charges against the eight citizens.