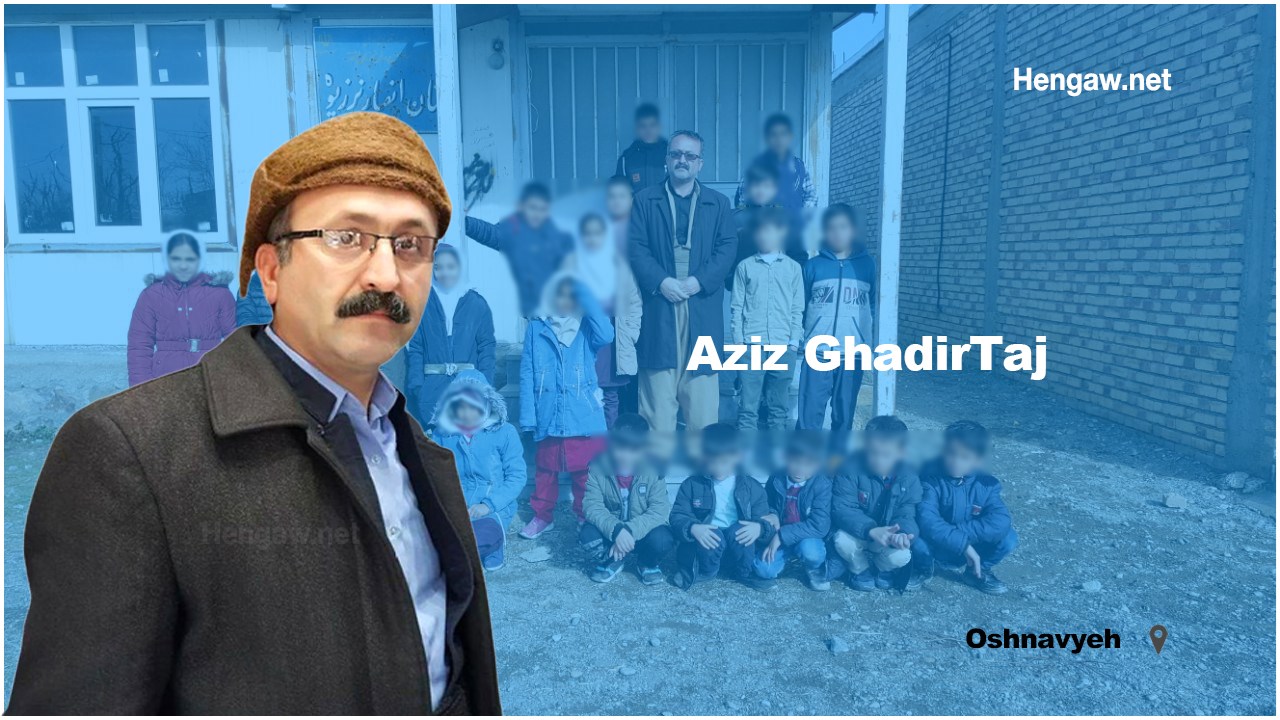 Hengaw: Thursday, May 26, 2022

Aziz Qadertaj, a teacher of the Department of Education of Oshnavyeh, was arrested on Thursday, June 26, 2022, after being summoned to the Oshnavyeh judgment enforcement of the Revolutionary Court to serve his three-year sentence and was transferred to the city's central prison.

Hengaw had previously reported that Aziz Qadertaj, 44, a teacher of the Department of Education of Oshnavyeh, who was teaching in the primary school of "Narziveh" village, was arrested by IRGC intelligence forces on Sunday, January 31, 2021, and transferred to the IRGC detention center in Urmia. Finally, he was temporarily released on bail after a month until pending trial.

Aziz Qadertaj, a teacher from Oshnavyeh, was finally sentenced to three years imprisonment by the Oshnavyeh Revolutionary Court headed by Judge "Rezaei" in the Spring on charges of "collaborating with the Kurdistan Democratic Party of Iran."

Hengaw was informed that the Kurdish teacher had surrendered to the judge's verdict, but the sentence had not been reduced due to opposition from the Oshnavyeh IRGC's intelligence service.

It is worth mentioning that Aziz Qadertaj was arrested again on Thursday, October 28, 2021, by the Oshnavyeh Intelligence service forces and was released one day later. The teacher of the Department of Education has been repeatedly summoned and interrogated by security agencies in recent years.