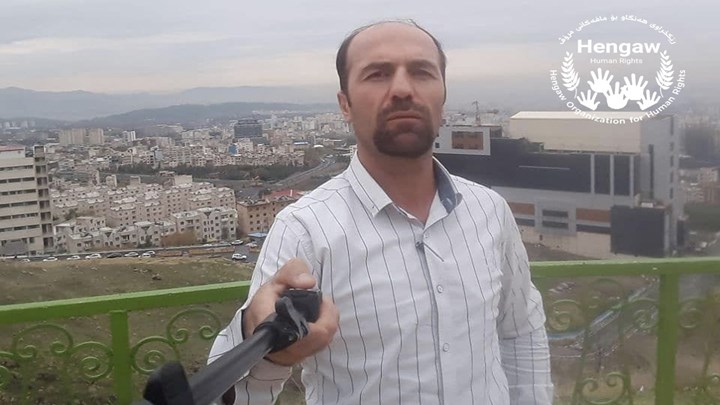 Hengaw: A Kurdish worker activist habitant of Tehran who was senteced to comnfinement a few days before, was arrested by security agencies.

On Wednesday, December 12, Iran's security forces Stormed into Asad (Behnam) Ebrahimzade's house in Tehran and arrested him, based on the report of Hengaw Organisation for Human Rights.

A few days before, Dalaho's Revolutionary court in Kermanshan (Kermanshah) province had senctenced the Kurdish worker activist to 18 months of nonsuspended confinement on charge of compromising national security.

This Kurdiah worker activist from Shno (Oshnavieh) had been arrested before by Kermanshan's intelligence forces while helping earthquake victims in Sarpole Zahab in Summer and released on collateral assurance after a while.

Behnam Ebrahimzadeh is a member of a prosecution committee for worker organisations and a member of a campaign for supporting child worker. He has been arrested 6 times and jailed for 8 years in Evin and Rejaii Shahr's prison, so far.