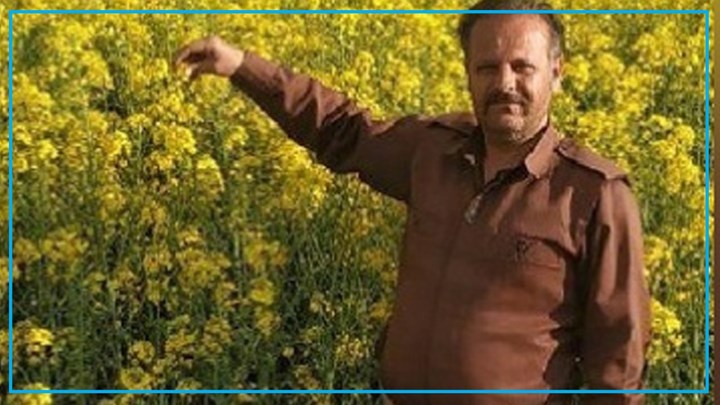 Hengaw: A civil activist from Dehgolan, Kurdistan Province, who was arrested last fall by the city's Ettelaat forces (Secret Service), was sentenced to imprisonment.
According to the report received by Hengaw Organization for Human Rights, Saber Ghaderi, who is a civil and environmental activist in Dehgolan, has recently received the imprisonment sentence officially.
According to an informed source, Saber Ghaderi was sentenced to 5 years imprisonment last May for alleged "membership in the Kurdistan Free Life Party (PJAK), and one year imprisonment for "propaganda against the regime" by the 1st branch of the Revolution Court.
The source also revealed that Saber Ghaderi's Court of appeal was held on Wdnesday, September 2, 2020, presided by judge Tayari. His imprisonment sentences was reduced to 28 months and 8 months respectively. Based on the law of aggregation the Kurdish activist has to serve the longer imprisonment sentence.
Saber Ghaderi, aged 44, was arrested on Monday, December 9, 2019 by Etelaat forces in Dehgolan, Kurdistan Province. After three months he was released on bail of 200 million Tomans.
He is a member of the "Green Enchanted population of Leilakh" environmental organization and "Nojin" cultural and social NGO.