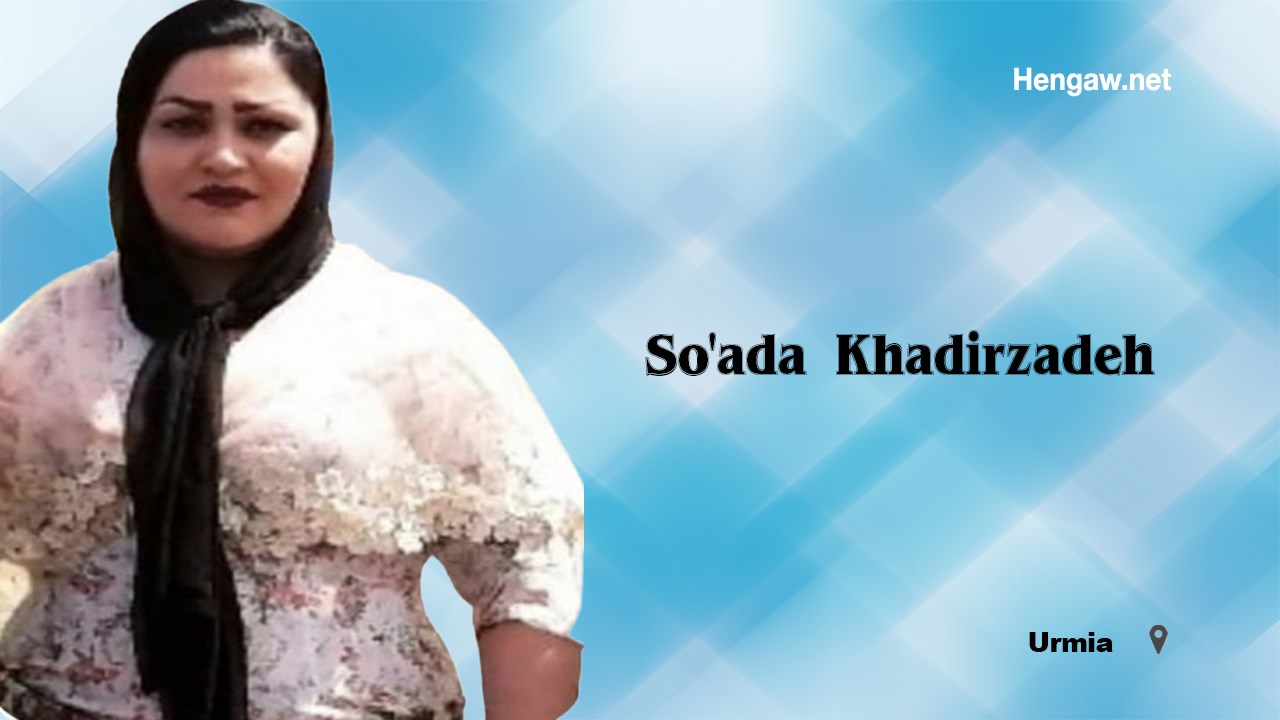 Hengaw: Saturday, May 21, 2022

So'da Khedirzadeh, a pregnant political prisoner imprisoned in Urmia Prison who had recently ended her hunger strike after 11 days, despite being examined by a forensic doctor and having her medical records approved by them, is still being held unlawfully in the women's ward of this prison. She and her child's health are in serious danger.

According to an informed source inside Urmia Prison, So'da Khedirzadeh has been examined by a forensic team in Urmia Prison twice in the past few days, and they have also confirmed all the medical records of the political prisoner and stated that she must be transferred outside of the prison to give birth. However, prison officials have opposed the release of the pregnant political prisoner on bail, who has less than a week or two left until her delivery.

So'da Khedirzadeh had gone on a hunger strike from Tuesday, April 26, to Saturday, May 7, in protest of her 7 months of indecision in the women's ward of Urmia Central Prison. She ended her strike after 11 days based on the favorable promise of prison officials that she would be transferred to medical centers or a temporary release on bail.

Recently, Hengaw released an audio recording of the political prisoner, in which So'da Khadirzadeh said: "I have been held hostage in prison and I have been threatened with a forced confession."

After releasing the news by Hengaw Human Rights Organization, Amnesty International issued a statement on Thursday stating: "Iran's officials are cruelly toying with the life and health of Kurdish Iranian woman So'da Khadirzadeh, 8 months pregnant and arbitrarily detained in Urumieh prison, by denying her specialized medical care she requires outside of prison, including for heart and kidney diseases. However, the authorities did not allow her to have access to medical services that need sending to a medical center and treatment outside of prison."

So'da Khadirzadeh, 32, a resident of Piranshahr, was arrested on Thursday, October 14, 2021, by Piranshahr Intelligence Service and transferred to the detention center of this security institution in Urmia. After 25 days and the completion of interrogations, she was transferred to the women's ward of Urmia Central Prison, and since then she has been kept in the women's ward of Urmia Central Prison without access to women's medical services during her pregnancy.