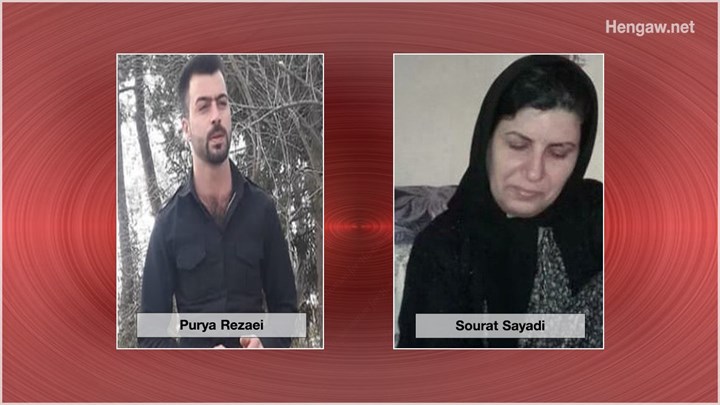 Hengaw: As a result of shooting of a car by the Revolutionary Guards forces in a car in Dalahou city of Kermanshah province, two occupants of the car, who were a mother and son, were killed.

According to the report received by Hengaw Human Rights Organization, at 7 pm on Sunday, March 13, 2022, the Revolutionary Guards forces shot at a Pride car in the town of Dalahou, in a place called "Mohsaraneh Pass" and killed its two occupants.

The reporter of Hengaw informed that the identities of the two citizens, who are from the village of "Kamran Rahman" in the cradle district of Dalahou city, are as follows: Sourat sayyadi, and Pouria Rezaei,30, who are a mother and son.

Hengaw has been informed that the body of the two citizens had been sent to the "Shohada" hospital in Sarpol-e-zahab by IRGC forces.

To date, there is no information on the reasons for shooting of the car carrying the two citizens by the Revolutionary Guards.

According to the statistics recorded by the Statistics and Documentation Center of Hengaw Human Rights Organization, since the beginning of 2022 (about 75 days), in Kermanshah province, at least 5 ordinary citizens have been killed by direct fire of the Armed Forces of the Islamic Republic of Iran.