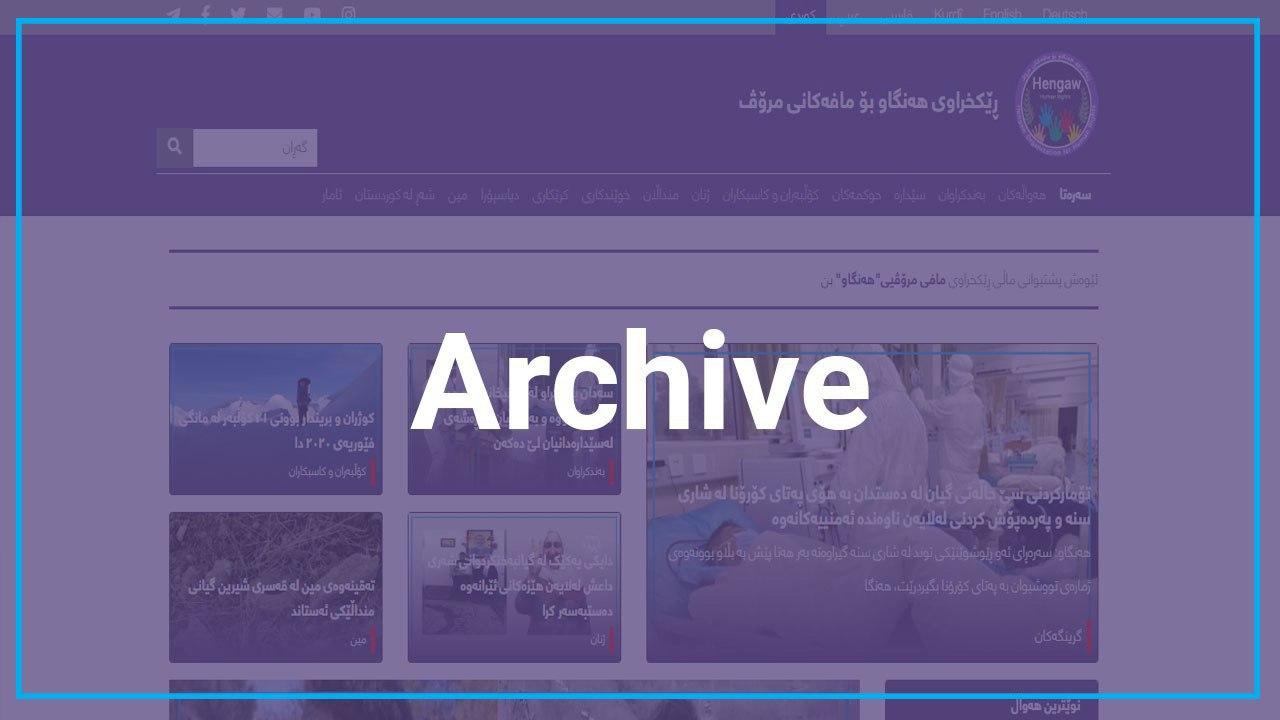 HENGAW :

The security forces' pressure on Kurdish citizens has increased, and only 10 days ago, dozens of Kurd citizens were arrested by Iranian security forces.
Based on the statistics of the statistics, in the center of Hengaw Statistics, in the past 10 days, at least 30 Kurdish citizens have been registered in Urmia, Naghada, Bokan, Sena (Sanandaj), Saqez, Marivan, Kermashan (Kermanshah), Sarpul Zahab, Javanrood and Paveh They were arrested by Iranian security forces.
Of these, eight were charged with protesting the rape of a 12-year-old girl, 11 people on religious grounds, 9 of whom were Baha'is, 2 were Kolbars, 1 labor activist and 8 were arrested on political charges.
According to the report, 10 people were arrested in the governorate of Urumiyeh (west Azerbaijan), 15 in Kermashan province and 5 in the province of Sena (Sanandaj).
So far, none of these 30 citizens has been released and no information is available on their status.