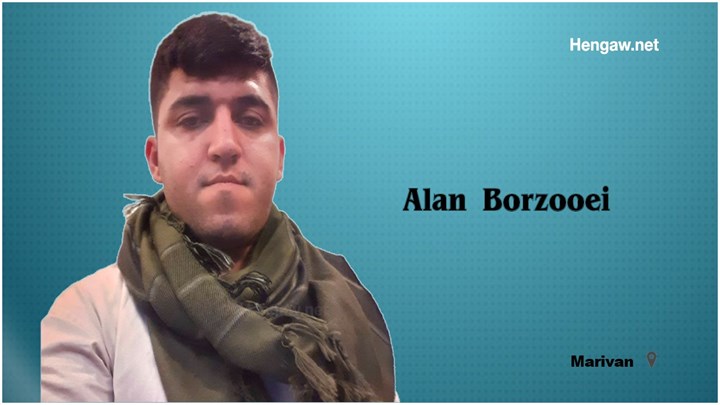 Alan Borzoi, a citizen from Marivan, who had previously been sentenced to six months in prison by the judiciary of the Islamic Republic of Iran, was arrested on Monday, May 9, 2022, and was moved to Sanandaj Central Prison.

According to a report received by Hengaw Human Rights Organization, Alan Borzoi was recently sentenced to six months in prison on charges of "Membership in Komala Party of Iranian Kurdistan" by the Revolutionary Court of Marivan.

It is worth mentioning that he was a member of the Komala Party in the Kurdistan Region of Iraq for a short time and returned to his hometown, Marivan, after leaving the party.