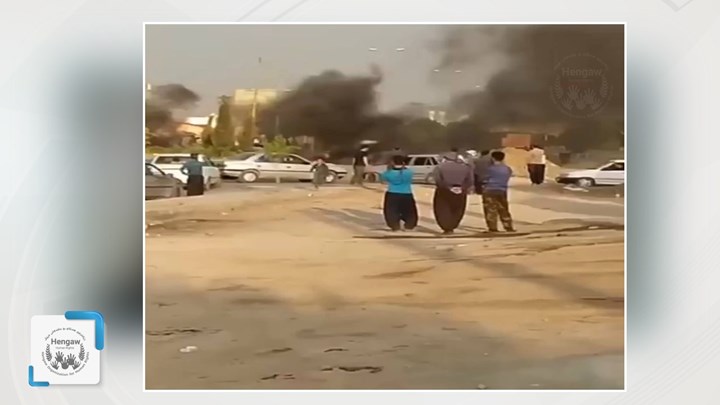 Hengaw: More than 20 citizens have been detained by security forces after the people of Darrehdrij (Mehdi town) of Kermanshah have taken to the street for the second time yesterday to vent their anger about water and electricity shortages, and also to support Ahvaz protestors.
According to a report received by Hengaw Human Rights Organization, on Monday, July 26, 2021, protesters in the Darrehdrij of Kermanshah took to the streets for the second time and blocked the streets to protest against the shortages. The protestors also showed the support for Ahvaz protestors.
Hengaw sources in Kermanshah reported that more than 20 citizens were detained by security forces during the protests and taken to an unknown location. Nine of them have been identified for Hengaw, as follows;
1- Meysam Veisi, son of Mostafa
2- Ramin Veisi, son of Salman
3- Hekmat Safari, son of Khodamrad
4- Shahriyar Shafiezadeh, son of Salman
5- Shahram Shafiezadeh, son of Salman
6- Shahin Najafi, son of Salman
7- Arash Najafi, son of Morad Ali
8_ Manouchehr Najafi , son of Ali Mohamad
9_Pezhman Kamari, son of Haybat
"Since yesterday, Darrehdrij has been completely secured, in addition to detaining citizens, have searched their homes and completely demolished the homes of a number of them," a resident of Derrehdrij told Hengaw.
According to videos released by Hengaw last night, security forces opened fire on Derrehdrij residents.