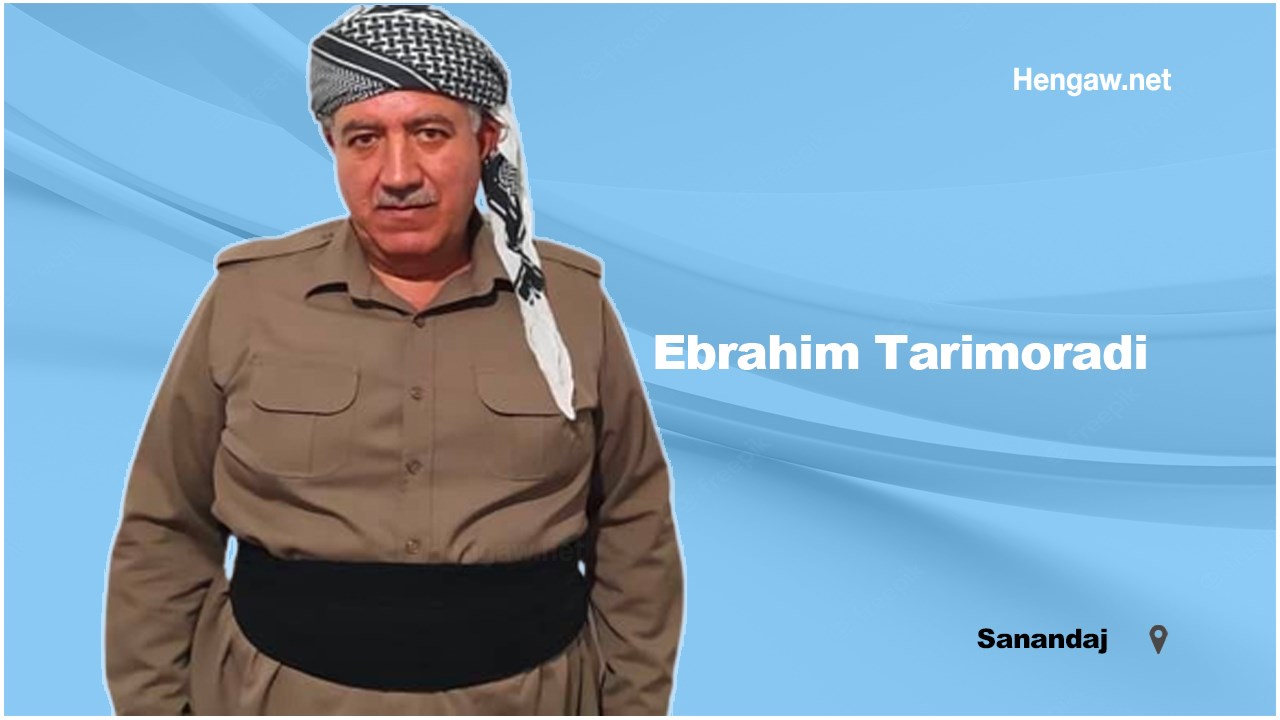 Hengaw: Monday, May 23, 2022

Ebrahim Tarimoradi, a political activist from Sanandaj, who was sentenced to prison by the judiciary of the Islamic Republic of Iran last winter, was arrested on Sunday, May 22, 2022, after being summoned to Branch 4 of the Sanandaj Judgment Enforcement. He was transferred to the city's central prison to serve his six-month sentence.

Ebrahim Tarimoradi, a 57-year-old citizen from "Hemrouleh" village in Sanandaj, was sentenced to one-year imprisonment and the payment of a fine of 30 million Tomans by Branch 1 of the Sanandaj Revolutionary Court in February 2021. The court, headed by Judge Hossein Saeedi, sentenced him on charges of "propaganda against the regime" through cooperation with the Kurdistan Democratic Party of Iran.

It is worth mentioning that the sentence was later reduced by the Court of Appeals to 6 months imprisonment and the payment of a fine of 10 million Tomans.

Ebrahim Tarimoradi was arrested on the evening of Saturday, June 24, 2021, by Sanandaj Intelligence Office forces, and after two months, he was temporarily released on 200 million Tomans bail until the completion of the proceedings.

Hengaw had previously reported that Ibrahim Tarimoradi had been deprived of access to a lawyer and family visits during his detention.